Studies show that 34% of potential customers who call you and get a busy signal or no answer will simply call your competitor, instead.
No surprise, right? Customers are hungry - why would they wait until they can get someone on the line, when they can just call the next guy?
You're losing ONE THIRD of your potential customers!
But CaterZen has a new way to make sure your customers stick around when you're on the phone with another customer, or unavailable to answer the phone.
Introducing: Rapid Reply
Whether delivery and takeout are already a big part of your revenue, or you're interested in growing your delivery and takeout sales, CaterZen is introducing a game-changing low-cost marketing system to help you.
Rapid Reply is our newest tool that sends automatic messages through voicemail and SMS when your customers reach a busy signal or get no answer.
Watch the video below to learn more:
How It Works
Usually phone lines have the ability to automatically forward calls that don't come through to a voice mail service so the customer can leave a message.
We're taking this one step further, where you'd forward these calls to a dedicated number that will play a custom voice mail greeting, while automatically sending your customer a text message if they're on a mobile phone. If they're on a landline, the voice mail greeting asks the customer to input a mobile number so a text message can be sent.

The text message includes a link to your online ordering site, so your customer can go ahead and order!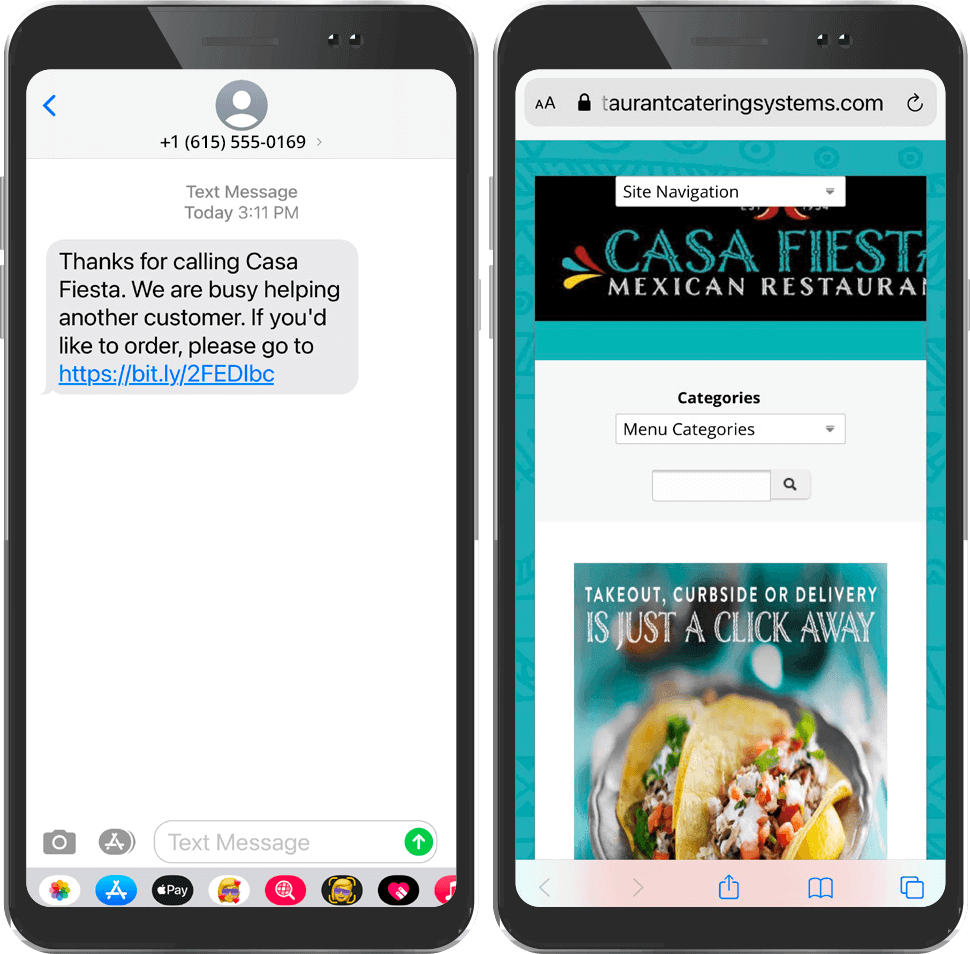 Custom Voice Mail Greeting
We create a custom voice mail greeting for your restaurant.
Take a listen to this voice mail greeting example
Customers are able to leave a voice mail recording, that you can access from your Rapid Reply interface via any device.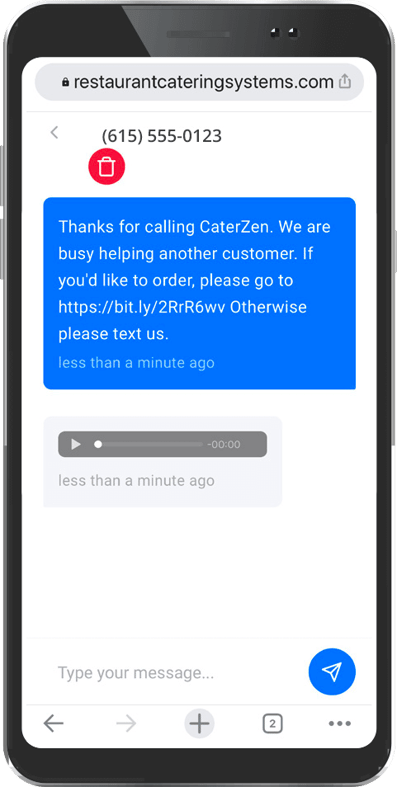 Text Communication From All Devices
You're also able to receive text responses from Rapid Reply's initial automated text message, and then you can easily continue the text conversation from your mobile phone, or a tablet or desktop computer. Rapid Reply looks and works just like iMessage!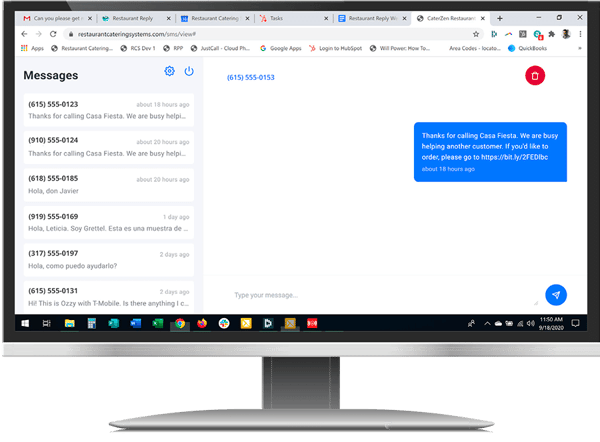 Desktop View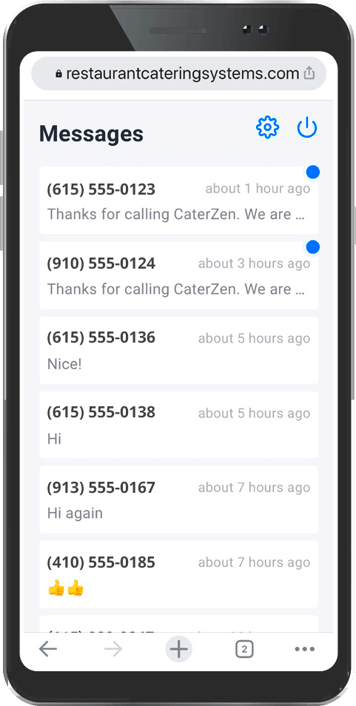 Mobile View
Track the ROI Through Software Integration
Rapid Reply is integrated with our catering software suite of tools, including our online ordering module and reporting module, so you can easily track the ROI from this valuable system.
The link in the text message to your online ordering site includes tracking code, so you can easily attribute any orders you receive through Rapid Reply.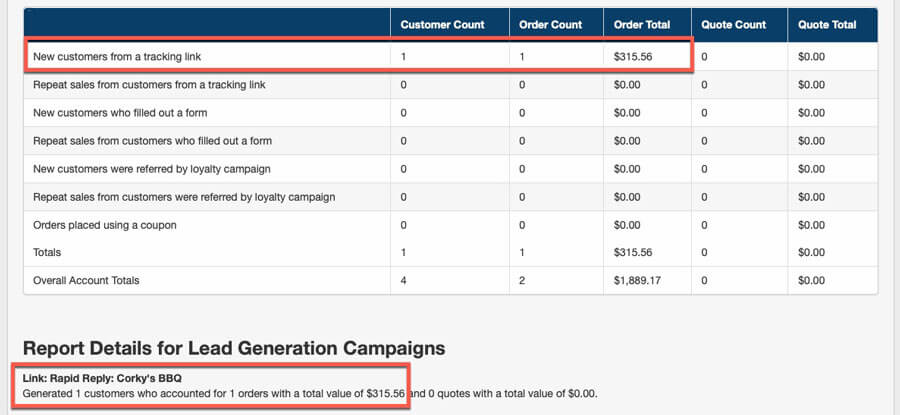 Test Rapid Reply To Experience This Powerful Tool!
Call 585-460-3002 from your mobile phone and see what Rapid Reply does to get you more delivery or takeout sales.
Get Started With CaterZen's Rapid Reply
At a time when delivery and takeout sales are the lifeblood for some restaurants, we're taking another step to support our industry during the pandemic (and beyond).
Learn more about Rapid Reply's pricing here, or set up a demo with our Director of Enterprise Sales, Nell Herman, who can provide a personal walkthrough of Rapid Reply, our integrated catering software, and/or answer any questions you might have. Schedule a demo here.
If you're a current client, you can reach out to us at support@caterzen.com, or book a training session to learn firsthand how to start using Rapid Reply, and ask any questions you may have. Schedule a session here: BookTimeWithJillian.com.