The Ultimate Catering Sales Machine™
In this powerful 47-minute program, I will give you:
My secret to getting a list of each and every corporate catering decision maker in your market
A proprietary 3-Step Sales Letter Sequence proven to get 20-40% of those targeted to call YOU and set up their free catering sampling lunch
The exact letters to use. Yes. You get the files to print and profit from
The best envelopes to get your free catering sampling lunch letters opened and read. (I even show you how to stuff the envelopes. Screw this up and see results slip.)
A tracking spreadsheet to keep up with each step; week by week. You must have a system to keep up with this.
A simple strategy that'll bump your results by up to 300%
A simple-to-implement tip to convert those who don't take you up on your free lunch offer into catering clients
The play-by-play for making sure you don't screw up your sampling catered lunch
A closing script to turn your samplings into booked catering sales
Techniques to turn all of these sampling catering luncheons into repeat, corporate drop-off catering clients
And much, much more!
Aspects of this system were previously only available by investing in my Catering Magic System at prices from $797 up to $1497. It was also given to my private consulting clients like Dominos Pizza, who invested $5,000 a day to pick my brain and dump my years of catering sales strategies on their laps.
Your $1200 Bonus Gift:

One Year FREE Membership To RestaurantProfitPoint.com


Restaurant Profit Point is A Virtual "Library of Congress" of All The Tips, Tools & Templates Used To Generate Over $1,000,000 a Year In Catering Sales From My 104-Seat Restaurant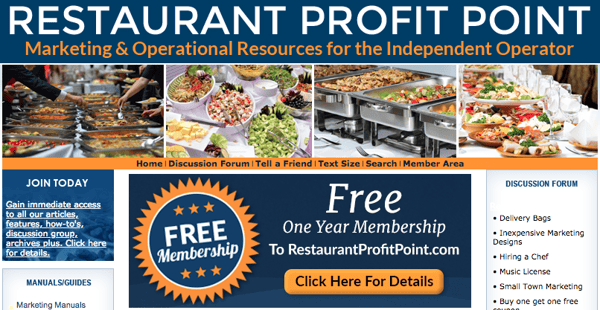 Membership in RestaurantProfitPoint.com isn't for sale. Only subscribers to the Marketing Pro-Plus plan of our catering software are granted access.
But, as part of a limited marketing test, you can get a one-year, all-access pass to this treasure trove of tools to help you skyrocket your catering sales, like…


Plug & Play Word & Publisher Templates of all my winning sales letters. Like the X-Ray mailer that cost me twenty bucks to send out and generated over $17,000 in Hospital Week Catering
A step-by-step guide to find every pharm rep in your city and get their profitable, repeat catering
Access to my library of marketing newsletters and expert audio interviews. You'll learn catering building strategies your competitors will never even think of
A license to the best high-return, low-cost marketing campaigns to leapfrog your catering sales with niches like: The Top 100 Employers, Corporate Drop-Off Clients, CPAs, Black Friday, Sports Banquets, Hotels with Meeting Space and No Catering Kitchen, Wedding & Rehearsal Dinners and much, much more!