CaterZen and Restaurant & Catering Systems founder Michael Attias took his 104-seat restaurant just outside of Nashville, Tennessee and built catering sales to over a million dollars a year.

It took Michael over 10 years of trial and error, plus hundreds of thousands of dollars of investment, to create the perfect all-in-one marketing, management and sales software and systems to help restaurants and caterers build their own catering profit centers.
This is his story.
-------------
Michael Attias, Founder and CEO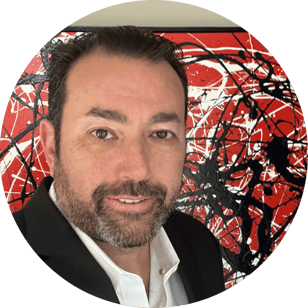 Catering allowed me to double the profits I took out of my restaurant. Without it, I would have owned a job, instead of a business. If I had a solution like CaterZen, our growth would have been quicker and the running of our $1,000,000-a-year catering operation would have been less stressful on me and my team.
These are the steps I took to build the software and systems that can transform your catering business.
Step 1: Implement Efficient Catering Operations
Soon after opening my restaurant, I discovered a book written by Michael Gerber called The E-Myth. In this quick read, Gerber sums up the plight of every small business owner in America: they're working "IN" their business, not "ON" it. It was a phrase I could personally relate to, clocking in over 80 hour weeks, married to my restaurant, stuck doing minimum wage tasks.
Slowly, I followed his advice and starting implementing catering operating systems that were easy to understand and follow, and DID NOT require me to be at the restaurant every hour of the day. These systems were especially helpful in taking my catering sales to the $1,000,000 mark.
Step 2: Design Effective Catering Marketing Systems
Once I had perfected my operating systems, I set out to learn how to market my catering without relying on expensive mass media and ad reps who didn't know squat about delivering customers.
I invested hundreds of thousands of dollars testing and perfecting a restaurant marketing system that restaurant owners around the world now pay me $1,500 just for a home study version. I am hired by food distributors like Sysco, Gordon Food Service, US Foods and others to travel and speak to their customers. I routinely command $5,000 for a single day of consulting from companies like Domino's Pizza.
I tell you this not to brag, but to point out that there is no one else who knows more about marketing and selling catering for restaurant owners and caterers. I have the testimonials and success stories to prove it.
Step 3: Develop the Ultimate Catering Software
During the fourteen years I was implementing my management and marketing systems, I longed for a single piece of catering software to manage my catering business - prospecting to order taking to marketing. Unfortunately, I knew nothing about programming and did not have the over hundred thousand dollars needed to have a product built for my single unit.
After I sold my restaurant at the end of 2005, I found myself looking for a new opportunity. I researched all the catering software on the market and realized there was a huge void. Not a single program addressed the needs of the restaurant owner who caters. Their solutions were to get you to change your operations to fit their catering software. It was the "square peg in round hole" syndrome.
Having the time and resources to devote, I contacted programmers with restaurant experience, and we created the software for CaterZen after two years of intense research and development. We designed the system I longed for as a restaurant owner, which would have saved me time and money to hit the $1,000,000 mark sooner.