We have some great news to share with you about a new feature CaterZen has added to its software. Many of you have requested this feature and we are thrilled to announce you can now add partial quantities to your orders!
In the past, if your customer needed to order 1.5 lbs. of pork bbq (for example), you would have to go into the system and create a menu item for 1 lb. of pork bbq and then another menu item for .5 lbs. of pork. This would then show up as 2 line items under the Order Entry tab.
Now you can just have 1 line item for Pork BBQ and you can add partial quantities up to 2 decimal digits for the order.

To turn this feature on, you will need to take the following steps (note this will need to be done for the menu items you want the half quantities to show on)
Click on the Admin tab and then click on the Menu Manager bubble and link


Click on the Items tab and search for the Menu Item you want to add half quantities to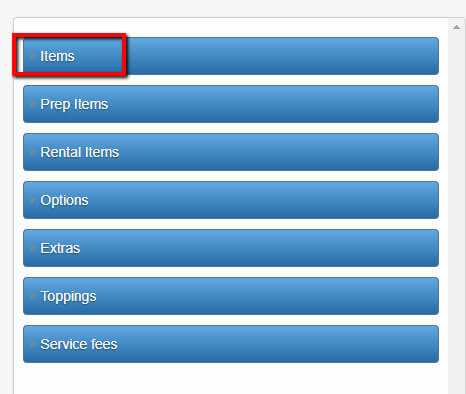 Then click on the Menu Item's name and click on the Edit Item tab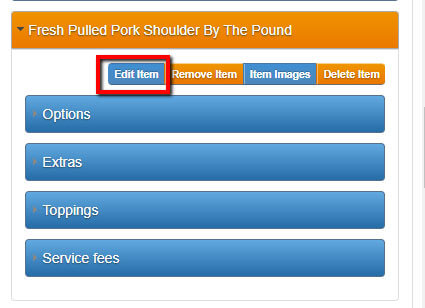 Check off the Allow Partial Quantities check box and scroll down and save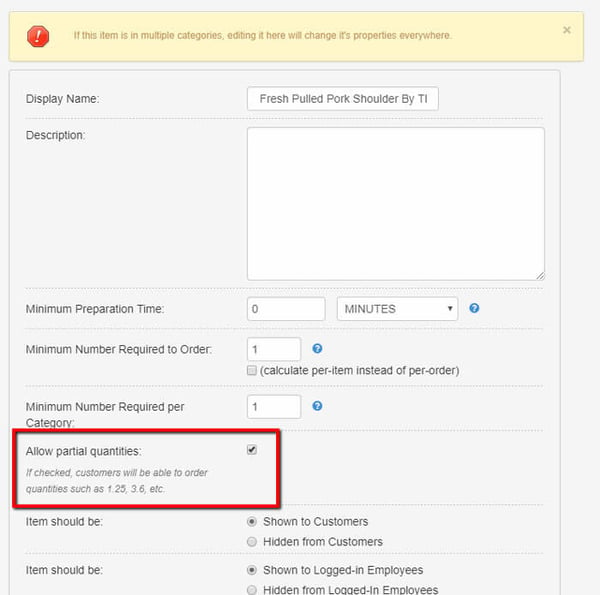 We hope that you find this new feature will save you time when helping your customers place their orders.