Happy Monday and welcome to this week's Monday Memo!
This week, we'll be highlighting another type of Auto-Pilot Marketing letter available in your RCS account!
Repeat Client Business is a Gold Mine
We all have them. Customers that at one time or another used your services, enjoyed your catered event(s), and then fell off the face of the Earth.
Inactive clients can be very confusing/frustrating to some, but they can also be the best "low-hanging fruit" that you will find.
These days, it costs around 5 times more to acquire a new client than to reactivate an old one. So how do you go about reactivating clients?
Introducing: Reactivation Letters
RCS has that covered for you in the form of Auto-Pilot Reactivation letters. In your RCS account, you have the ability to send your inactive clients up to 3 different letters over a period of time with special offers targeted towards gaining them back as a client.
How do you decide who should get these letters and who shouldn't? Below is a screenshot of all the different criteria that you can set to ensure that you are getting in front of the right people.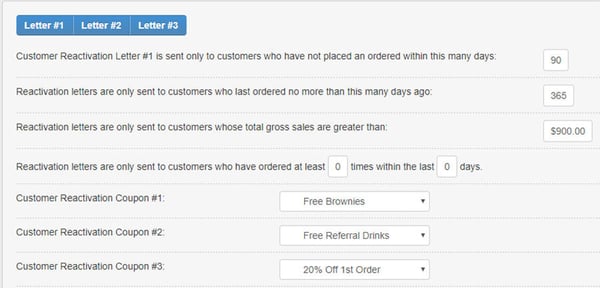 I have also included examples of the 3 different letters than can be sent to those individuals below:
Reactivation Letter #1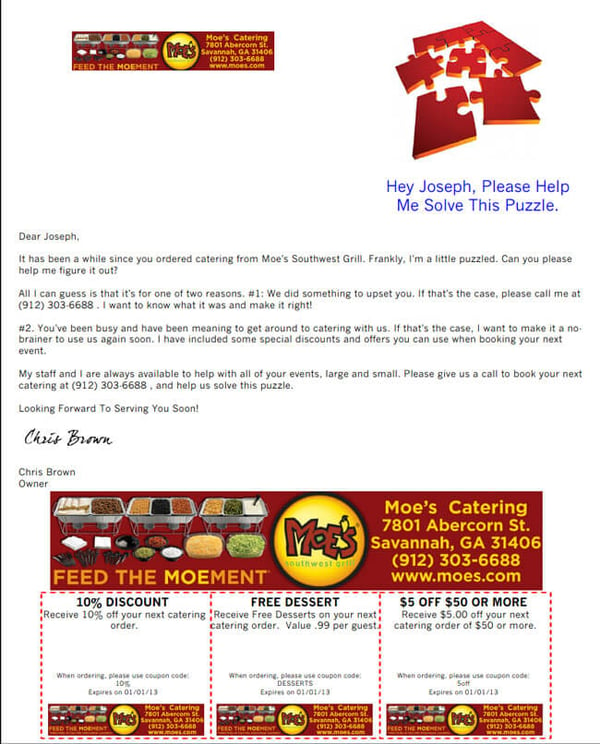 Reactivation Letter #2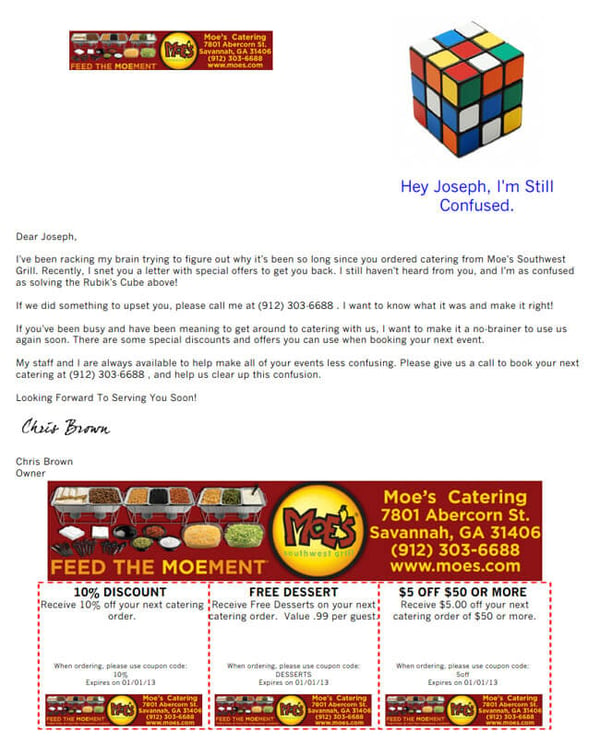 Reactivation Letter #3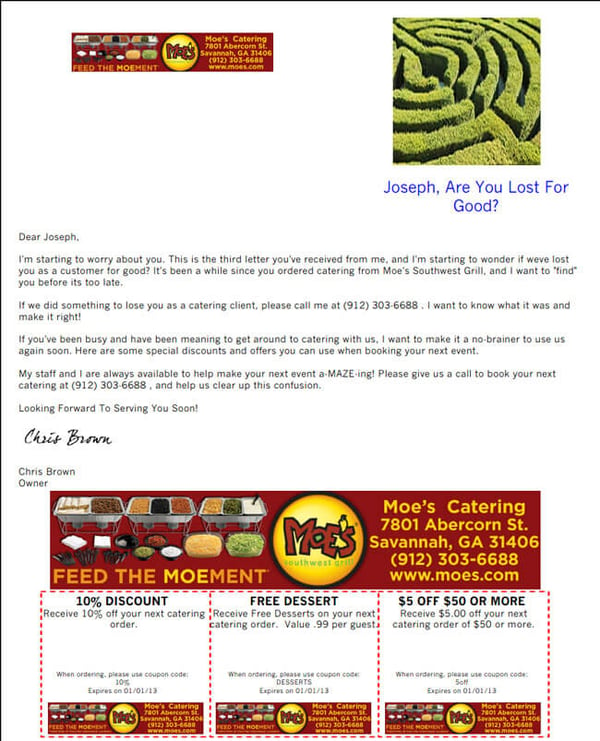 Hopefully, you will see a healthy turnaround for your inactive clients. You may also find that this tool will help you in getting connected with a company's new contact, if the original contact is no longer with that company.
Once your inactive customer places their next order, the system will take them out of the cadence, and not send them the next reactivation letter.
Getting in front of your inactive clients is now as easy as 1-2-3. If you are interested in setting up your Reactivation Program, or any other Auto-Pilot Marketing Letters, please schedule a time for us to review by going to www.BookTimeWithJillian.com or call me at 615-671-9290.