We hope that you and your team had a wonderful and busy holiday season and are ready to start 2019 with even more catering events than what you did last year.
Some of our CaterZen clients are able to use the same tax rate for all orders, while other clients have to use the tax rate of the delivery address. In the past, the CaterZen client would have to manually change over the sales tax rate when placing the order. This also meant they would have to know the tax rate of that delivery address. This can use up a lot of your valuable time that could be better spent elsewhere.
One of our goals here at CaterZen is to make sure we are saving our clients as much time as possible when taking orders. So, we recently added a way for you to add municipalities to your sales tax configuration!
Now, you can configure your sales tax rate for your location and you can configure the sales tax rate for the location that you are delivering the catering to. Note this configuration will only appear if you are choosing a delivery based order.
Here is how to create the municipalities:
Click on the Admin Tab

Scroll down to the Restaurant Location section – click on the Restaurant Location you want to configure – click on the Sales Tax link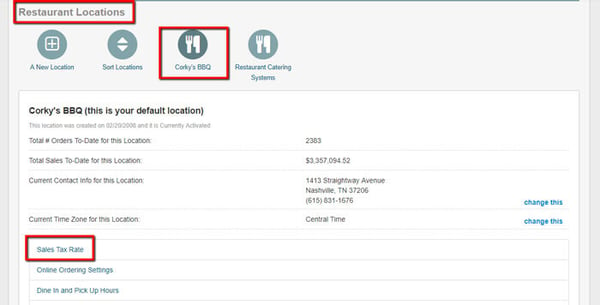 Towards the bottom of the page you will see the section for Sales Tax By Zip Code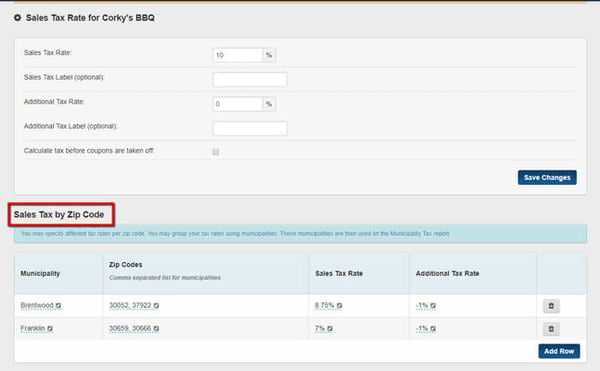 Click on the Add Row tab

A new row will appear to allow you to add the information. Don't forget to click the Save tab to save what you just added.

Note that you can add multiple zip codes for the Municipalities.
Now when you are under the Order Entry tab, if you select Delivery as your order type, the correct sales tax will appear for the location that you are delivering too.
Before you select delivery: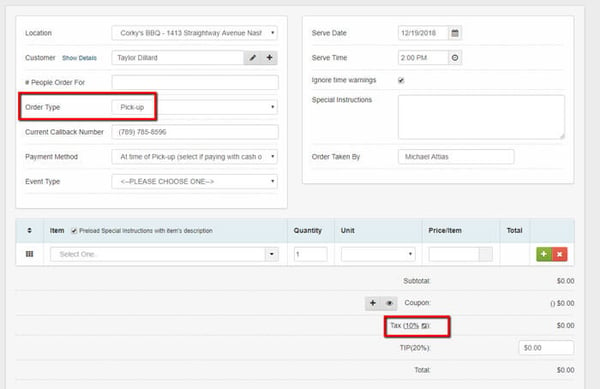 After you select delivery: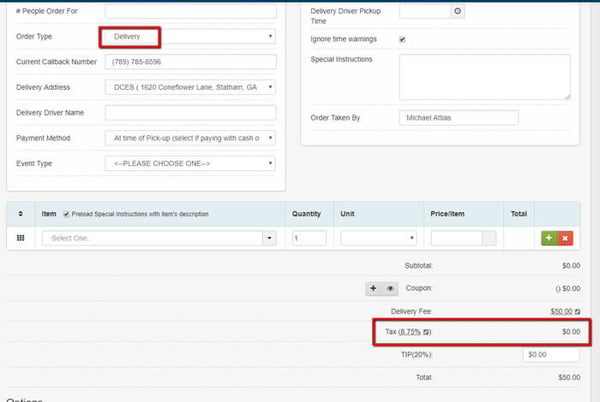 Please let us know if you have any questions or need any assistance setting this new feature up. You can schedule a Q&A session here.