One of our most popular questions is 'How do I do delete an order?'
In the past there were only 2 ways to delete an order: through the CRM tab or the View All Orders tab.
We have recently added a 3rd way to delete an order. This can be found under the Order Details Page.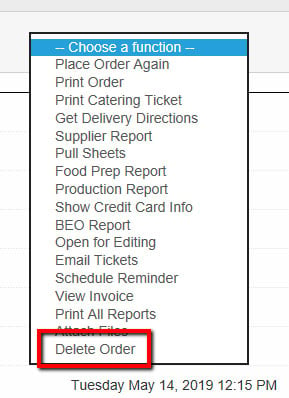 We hope that adding this option will continue to help you save you and your team time when in working in CaterZen.
Here is an article with video and step by step instructions on how to delete an order.