Getting reviews for your restaurant or catering business is one of the most important activities you can do to improve your catering marketing.
CaterZen's catering software has made the arduous process for getting client reviews completely automated. We also ensure that your reviews are optimized for search engines and prospects.
Watch the video below to learn more:

Benefits of Online Reviews for Restaurants and Caterers
There are 2 major benefits to collecting online reviews from your happy clients:
Social proof
Local SEO
Reviews Provide Strong Social Proof
When potential clients visit your website, if they're able to read positive reviews about your food and service, it can influence their perception of your business, and impact their decision to hire you for their next event.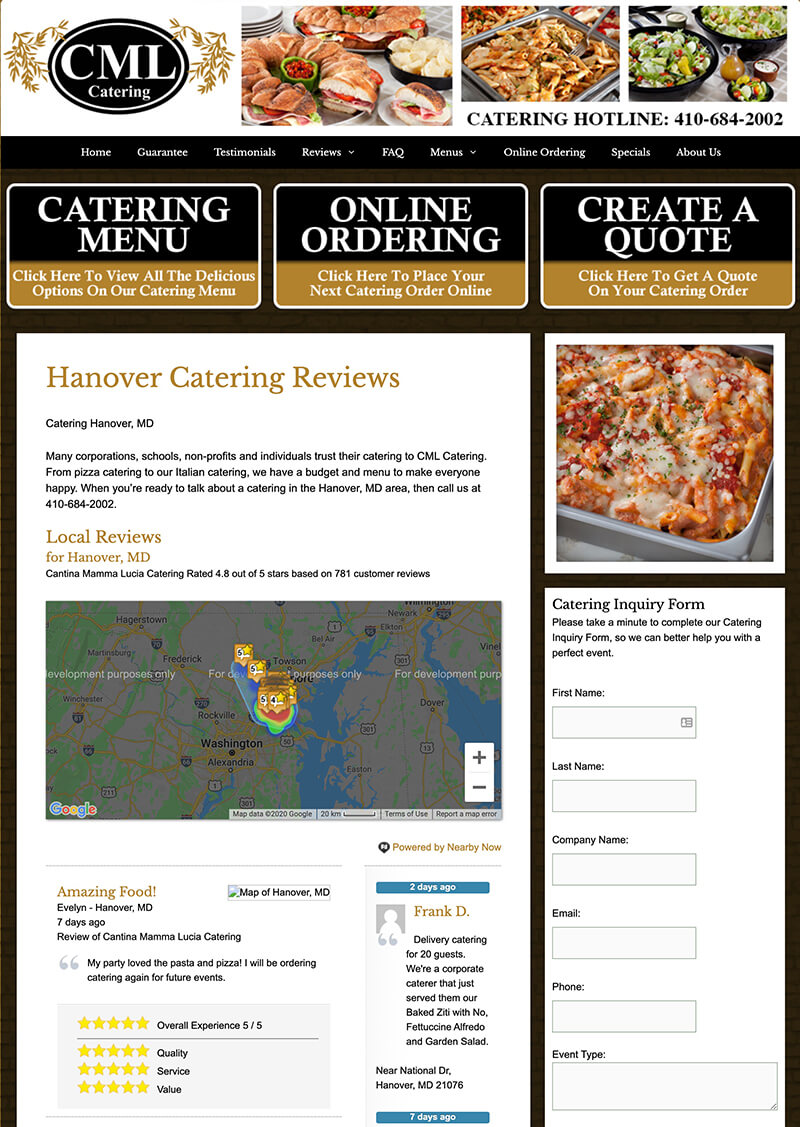 Reviews Enhance Local SEO
Getting reviews on trusted third-party sites is an effective way to help your website prominently appear in search results when local potential clients search for your services. The amount and quality of reviews your business receives is one of the top ranking factors for local search engine optimization.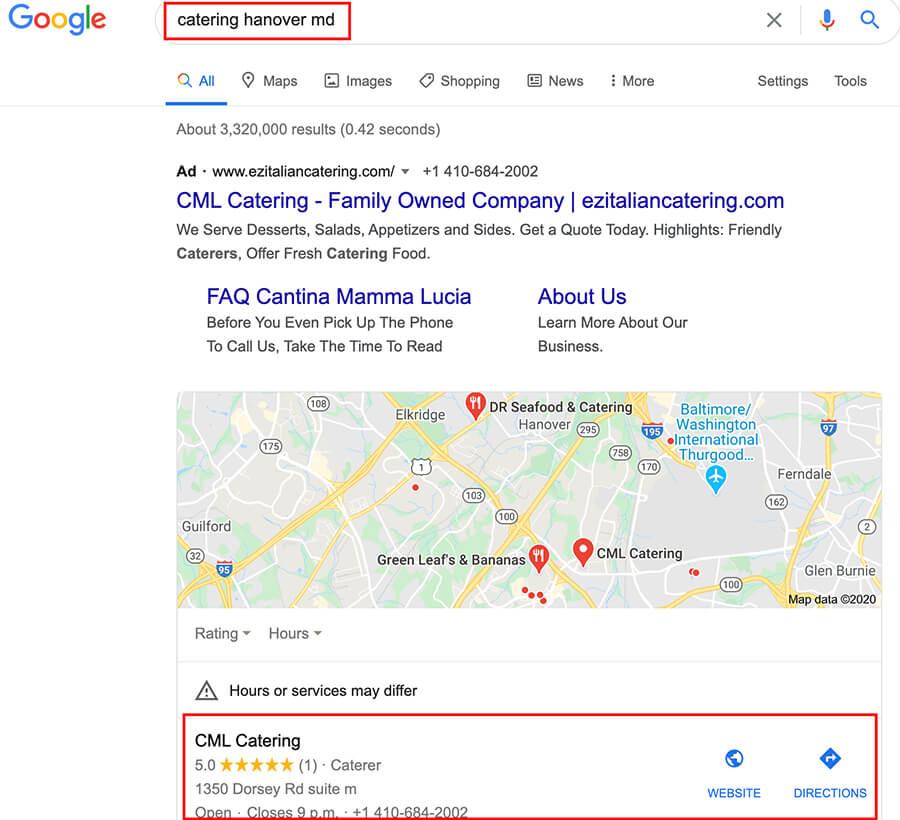 Nearby Now Integration
CaterZen has partnered with Nearby Now, a service that Google recognizes as an authority, so reviews generated through this credible platform are trusted by Google, which in turn helps your SEO.
Through the integration with our catering software, reviews can also be pulled from Nearby Now, and displayed on your website.
How It Works
Instead of needing to follow a process for sending out requests for reviews from your clients following an event, our software automatically triggers a survey to be sent to your client. Your client is asked to select a star rating for their experience with you, and they are given the option to leave a review, as well.
You're able to configure how often your clients get review requests, and how long after an event they receive the survey. You can also manually remove a client from receiving the survey, in case you're aware they may not provide a positive review.
How To Get Started
If you're a current client, you can book a training session to learn firsthand how to start getting reviews automatically, and ask any questions you may have. Schedule a session here: BookTimeWithJillian.com
If you're not a client yet and you'd like to get started with CaterZen or learn more about how our software and systems can support your business, you can book a demo with our Director of Enterprise Sales, Nell Herman: BookTimeWithNell.com