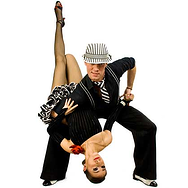 About sixteen years ago my friend Hank's wife Robin, their daughter Heather and I were flying up to Lake Michigan to meet him for a sailing vacation. Robin, who at the time, was a frequent flyer, had us meet up at Park & Fly, an off-airport parking facility she frequented.
It took about five seconds for me to see why she chose Park & Fly. They take the bags out of your car, load you and them in a limo and drop you off at the curb. When you land, the limo is waiting to take you back to your car.
I couldn't tell you whether they charged a buck more a day or five, but the indulgence of a limo ride was well worth whatever they charged.
Over the years, Park & Fly expanded. You could get your car detailed or have the oil changed. The owner bought up property around his lot and expanded. In my mind, they had no competition, until they were bought ought by The Parking Spot, a national company.
At first everything remained the same, but within short order the bean counters at the new company left their mark.
They started working their shuttle bus into the rotation of limos.
Ugh! If I wanted to ride in the short school bus, there were many lots within a block.
For the last sixteen years my air travel included parking at Park & Fly. After a long flight, I looked forward to slipping into a limo and being hugged by the fresh leather seats.
I turned a lot of people on to Park & Fly. My kids loved the limo ride more than the plane flight.
Why Parking Spot stopped "dancing with the one who brought her" is a mystery.
As I write this I am on my way to Tampa for a meeting. I was too rushed to skip the short school bus and wait for the limo. My guess is eventually all the limos will be replaced by buses, revenues will drop and the president at Parking Spot will scratch his head.
Really! Is there that much of a difference between one parking lot and another? If you take me and pick me up in a limo there sure is. In fact, the word of mouth advertising is well worth the cost of the limos.
This story reminds me of Olive Garden. In college I would eat there at least once a week. I loved the bread sticks drenched in garlic butter. Almost overnight the breadsticks dried up. I think they ran them through a spray tan booth with essence of garlic butter; the same stuff used on scratch and sniff cards.
I'm sure some bean counter figured they could save a hundred grand a year. I'm guessing they lost at least a million a year in business from guys like me.
There are same sacred cows that are fair game to be slaughtered, but never the "one that brought you".
What's that mean for you? I have no idea. If your customers can't stop talking about it, chances are that's it.
At Corky's, it was our twice buttered sour dough rolls. It was our custom cut rib slabs (only 2% of the ribs butchered in America made our grade).
As I write this, gas prices are rising. Things may slow temporarily, but don't be short-sighted. Raise prices if you must, but never turn your back on the one who brought you.
Well, that's all for this issue.
To Your Restaurant's Marketing & Catering Success…
Michael Attias
Restaurant Catering Software
P.S. – If you need to help growing catering sales, then please go to www.RestaurantCateringSoftware.com and download my free eBook: Cater or Die!