A snapshot is a moment frozen in time. When my daughter Jordyn and I put together a slide show for my parents' 50th anniversary party last year, we uncovered a bumper crop of pictures of me from birth to around five years old. After that, not so many.
Around that time, they had to keep up with my brother and my sister; a full time job for two parents.
I was never good at taking pictures until the iPhone. The picture quality is incredible, and it's always ready to go.
Recently, Jordyn went out on her first real date to her high school's homecoming dance. I offered up my home for a pre-dance dinner. Being the metro dad that I am, I helped Jordyn make cake pops. I even flat ironed her hair. And yes, I can sew a button.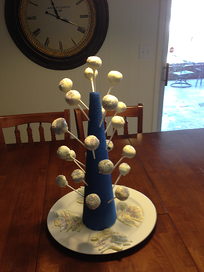 As my kids get older, time accelerates. Yesterday I was teaching her to ride a bike and today, to drive a car.
All the planning was well worth it for the picture below.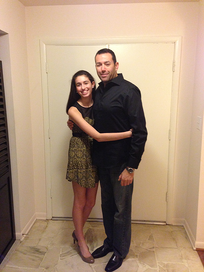 Jordyn's date was a nice young gentleman. By their picture together, I knew she could fend him off if need be. Considering parents were driving, I wasn't too worried.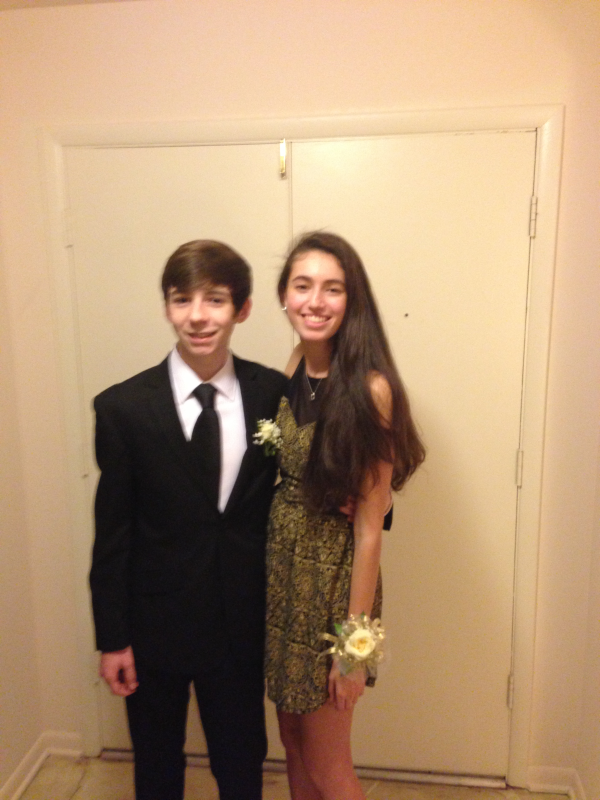 However, I decided to bring out my shotgun as a warning sign to all of the young men. (For those of you opposed to guns, I had a gun lock on it. There are no bullets in my home).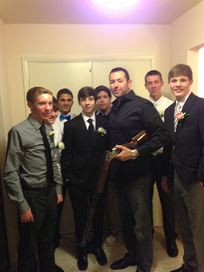 All of Jordyn's friends had a great time at our home. Her heartfelt thank you text the next morning was worth all the work. I have bent over backwards to be the Kool Aid dad, and keep my home open.
As a kid, our home was the cyanide Kool Aid home. No one was welcome. My mom kicked me out at the crack of dawn, locked the door and allowed me all the hose water I could drink. As much as I wished differently, she actually did me a favor. My neighborhood was an incredible playground with tree houses, lakes, bike trails and adventures galore with my neighborhood friends.
My friend Jeff's mom, Mrs. Lichterman, adopted me. She always had the cookie jar filled to the brim with my favorite, Oreos.
A snapshot offers far more than memories on demand. In business, a snapshot gives you a glimpse into the past, present and future. Restaurant owners are bombarded with fires to fight. We are a bunch of ADD business owners needing the condensed report.
As I would tell my bookkeeper Brenda as she rambled on and on answering a simple question, "Brenda. Please don't tell me how to build a clock. I just want to know what time it is."
RCS has just created and launched a snapshot tool (see pic below).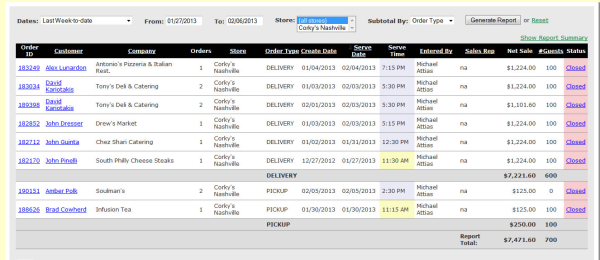 This will allow our clients to slice, dice and analyze key bits of data quickly and easily. Any number crunching can be accomplished with a one click export to Excel.
If you're a client, please know we never stop working to give you every tool possible to build catering sales and run a first class catering profit center built on processes, not personalities.
If you're a future client and missed my webinar entitled:
Seven Steps To A Seven Figure Catering Profit Center
How To Build A Million Dollar Catering Profit Center In A Tough Economy
We are offering a replay link until Monday. We've had a lot of people who missed it. You can watch it on demand or at two time slots.
Register now at:
http://www2.onlinemeetingnow.com/register/?id=29d59a2ca5
Two of my clients shared some phenomenal information with all attendees…plus there was a special bonus gift for those who stayed to the end.
Well That's All For This Issue!
Michael Attias
Restaurant Catering Software
P.S. – If you need help growing catering sales, then please go to www.RestaurantCateringSoftware.com and download my free eBook: Cater or Die!
P.P.S. – I make a limited number of time slots available each week for a free Catering Strategy Session with me. For complete details and to grab one of the limited spots, please go to:
http://www.restaurantcateringsoftware.com/catering-planning-strategy-session