Your catering sales are limited by the weakest link in your catering business. For many clients and prospects that I speak with, that would be the delivery of their catering.
"If only we had more drivers."
"Where can I get drivers?"
I hear those two quite often.
How To Get More Delivery Drivers
Here are some ideas for growing your pool of delivery drivers.
Local Courier Service
When I had my restaurant doing over a million a year in catering, two-thirds of which was corporate drop-off, we used a third-party courier service, Courtesy Courier. Chuck, the company owner, deployed an army of independent contractors to drive.
So my first suggestion to expand your driver pool is to see if there is a local courier service that specializes or is willing to specialize in the delivery and set up of catering. We weren't looking to make a profit; just break even.
Chuck and his crew did a phenomenal job. I will share some tips in a minute.
Catering Software Integration with Third-Party Delivery App
Today companies like DoorDash offer their drivers to be contracted out.
We have been approached by DoorDash and other similar services about tying into their software and allowing CaterZen Catering Software clients to hit a button to request a driver for any/all catering deliveries.
If you are interested in this integration and feel like you'd use it, whether for all or overflow deliveries, please let us know. We are seriously considering it.
Subcontractor Drivers
Another option is to hire your own army of subcontractor drivers.
Let me put this disclaimer out. I am not a legal or insurance professional. So do your research on coverages and liabilities you may be dealing with.
Even with the labor shortage, there are many people looking to pick up some easy money delivering and setting up your catering.
Ideas for potential drivers: stay-at-home moms, school teachers on breaks, and retirees, to name a few.
The biggest benefit of having a well-recruited delivery driver team is the ability to take last-minute orders. This will get you more catering business than you can imagine, if you can be the go-to for last-minute orders.
Easily Collect Tips Through Automated Tip Requests
Besides the fee paid to handle the setup and delivery, there's a lot of money to be made in tips. The CaterZen Delivery Driver App is loaded with a tip feature to present to the client when getting the order signed. We have one client generating over two grand a month in extra driver tips with this feature we provide. That's $24,000 of payroll dollars materialized out of thin air.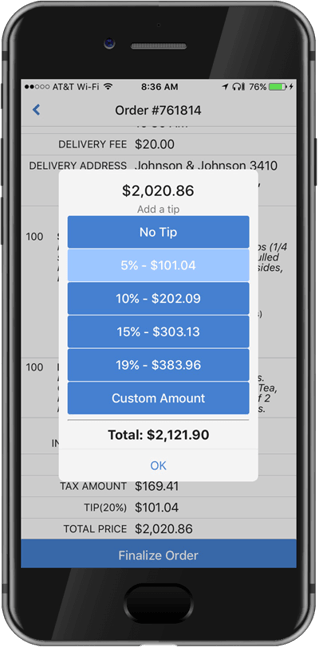 7 Expert Tips for Better Catering Deliveries
Now, let's hit some catering delivery pointers, in no particular order:
1. Get There Quickly
Thanks to apps like Waze, your drivers will always know the quickest route to a catering client's location. Don't let an unplanned accident make your drivers late.
2. Let Them Know Where You Are
Many of the popular mapping software apps allow you to share your ETA. CaterZen allows your catering clients to follow the delivery driver in real time, like an Uber driver or DoorDash driver. It gives your clients piece of mind and avoids you getting the "Where's my catering order?" calls.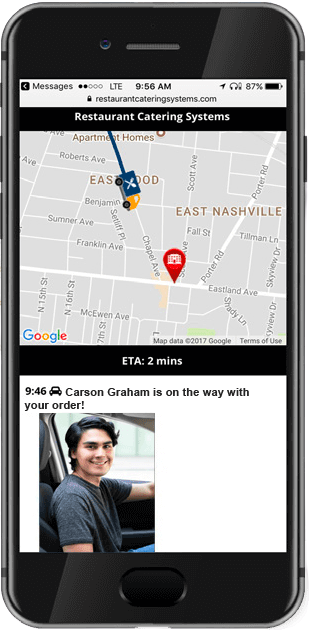 3. Let Them Know When You Arrive
Even when our drivers showed up with time to spare, not being able to connect with the person in charge cost valuable delivery and setup time. Texting the client upon arrival to meet the driver is a game changer. Whether your driver uses their phone or our Driver App with that feature built in, it's important to not be guessing where to go.
4. Never Leave Anything Off An Order
I know. I know. Easier said than done. That's why I'm a big believer in checklists. The person assembling the drop-off catering order needs to check everything off the list. The driver needs to go through the list again with the assembler. Check and double-check. A server forgetting a fork is remedied by a walk back to the kitchen. A catering delivery driver may require thirty minutes or more to correct a forgotten item.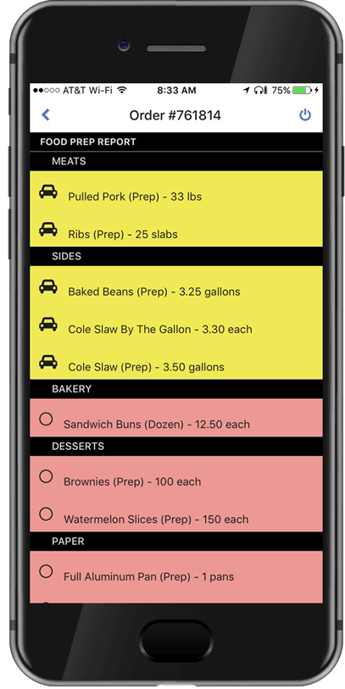 5. But If You Do Forget Something…
Now this tip isn't all-encompassing, but make sure your drivers have backup plates, cups, cutlery, and serving utensils in their vehicles. All of Chuck's drivers did that and it saved our bacon more than you'd think.
6. Take A Pic
I had a client who had their catering client complain the orange juice was left off the order. Of course, the caterer gets the blame. Spoiler Alert: the catering client had their OJ stolen by an employee in another department. Keeping pics of all deliveries and setups avoids finger-pointing. A quick text of a pic gets you off the hook and back to selling more catering.
CaterZen's Driver App has a built-in feature where your driver can snap a pic, and it's attached to the catering ticket in our CRM. So even if a client calls a week later, you can quickly zap that pic over to them. It also allows you to make sure your drivers are setting up catering properly.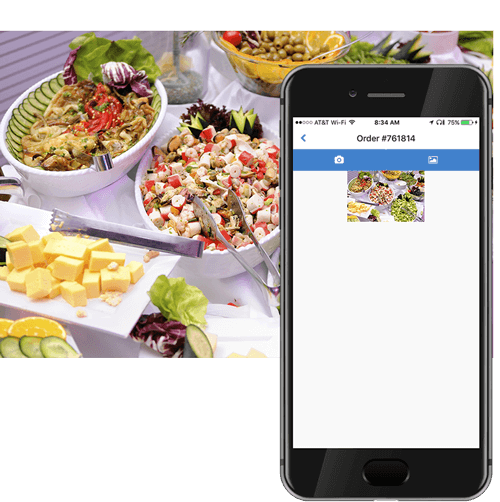 7. Please Sign Here, Ma'am!
Though rare, there are times a client will deny or forget about an order and refuse to pay. Getting a signature upon delivery is a great CYA practice. Just one dispute a year can be costly. Our driver app has a built-in feature to get signatures that get attached to the ticket forever.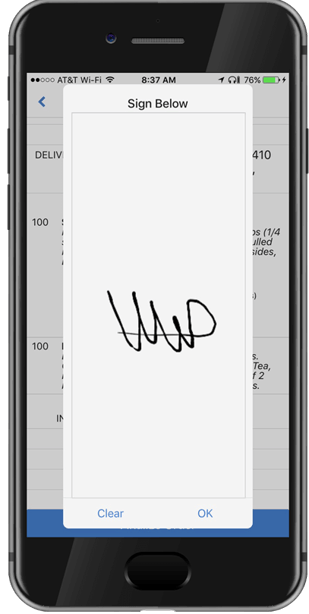 Robust Catering Software with Delivery Management
Delivering and setting up catering is a necessary evil of being in the corporate drop-off catering business. You may as well make sure all of your bases are more than covered.
After all, repeat business is built on the back of reliability and flawless execution. And great execution comes from great systems.
Whether you use your own homegrown solutions or a done-for-you solution like CaterZen Catering Software, you don't have the luxury to fly by the seat of your pants.
If you're interested in a demo of CaterZen Catering Software, please book a demo with Jillian.
And if you're interested in CaterZen integrating with a third-party delivery service, please get in touch.