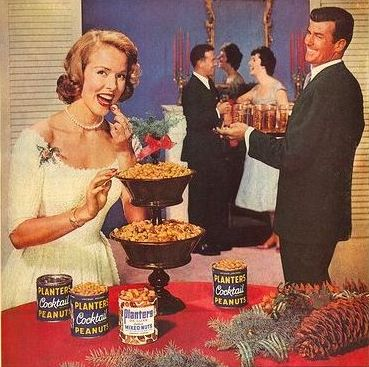 We are rounding third base and headed home to Christmas and soon to be a brand new year!
Around the holidays, things slow down quite a bit around here. It gives me time to plan for the upcoming year.
My social calendar gets full with all of the Christmas parties. This weekend I have four to attend, plus the one I'm throwing. I am expecting about 75 guests.
Though I wish I had the time and energy to cook for this large a crowd, I just can't get by with mediocre store-bought food. Corky's will be providing smoked turkey breast that was a big hit at my Thanksgiving table. They'll also be glazing a few spiral slices hams.
I was toying around with making some sambusas - fried Ethiopian thin dough triangles filled with seasoned ground beef. The time needed to make them would kill me. I even thought about buying them from my favorite Ethiopian restaurant and frying them fresh at my party. I'm not too keen to spend all night at the fryer or hire one person just to fry up one appetizer.
So I decided to put out a mashed potato bar. I'll have butter, sour cream, chives, bacon bits, assorted cheeses and sautéed mushrooms. Even making mashed potatoes for 75 is a chore, so I am in the words of Sandra Lee: "Going Semi-Homemade!"
A Big Opportunity for Restaurants Who Cater
A restaurant near my home makes killer mashed potatoes from scratch. I'll let them do the heavy lifting, and I'll look like a hero with their mashed potatoes in my chaffing dish. I know this will be a hit with my guests!
I love to entertain, but would classify myself as an "in-betweener". I don't want to cook everything from scratch, but don't want to have it 100% catered either.
The sharper restaurants are advertising their catering services, but no one has bothered marketing to the in-betweeners.
How many restaurants make great mashed potatoes? Either offering a self-service mashed potato bar catering, or the components to create your own, would get some attention.
Catering Tip for More Holiday Catering Sales
How many items are you famous for or do better than anyone else?
Whether it's your appetizers, sides, main courses or desserts, you must merchandise and promote what you sell.
Think about the restaurant's cousin, the retailer. Walk through any mall, and windows, end caps and displays abound. Think of all the money a retailer would leave behind with painting a picture.
Saturday I went into Williams Sonoma and saw a Panini press. There was a Panini cookbook and a special forked spatula used to remove the sandwich, then hold it down and slice the sandwich between each side of the forked spatula.
Every clothing store has ensembles of clothes, belts, shoes, accessories, etc.
Most of us have zero imagination. It is the retailer's and - yes - your job to paint a vivid picture of what the consumer must have.
Get with your managers and key staff to brainstorm and properly display and promote all of the full service, self-service and in-between catering options you have.
This is one catering sales tip that requires zero dollars to put into practice, nor a fancy piece of catering software.