Do you remember the excitement and trepidation of opening your first restaurant or catering business? I certainly do. When I first opened my BBQ joint, I wanted to make sure we stood out from our competitors, so I decided to do a little mystery shopping. I called up various catering businesses in the area to see how they handled catering inquiries.
What I discovered was shocking. Most of the time, I did not get the person in charge of catering on the phone. Sometimes, the phone would ring and ring, and nobody would answer. Other times, I'd get a voicemail, or an employee would pick up and tell me to call back later. This was a huge red flag.
Forbes recently reported that 80% of the time someone calls to do business with you, and the phone goes unanswered, the next call is to your competitor. This is a startling statistic, and it's something that we, at CaterZen, take very seriously.
We decided to create a solution to this problem: Rapid Reply. Rapid Reply is designed to ensure that you never miss a catering inquiry again. With Rapid Reply, you can efficiently respond to catering inquiries, streamline your communication, and close more catering deals.
Unlocking Efficiency and Responsiveness: Key Features of Rapid Reply
Here are some of the key features of Rapid Reply:
1. Forward busy calls and no-answer calls to Rapid Reply, reducing lost sales.
2. Instantly text customers a message with your online ordering link when they encounter a busy signal.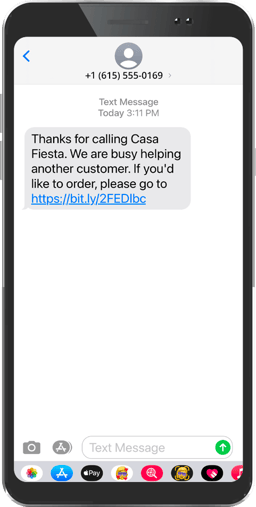 3. Trackable links to measure ROI and sales through the Rapid Reply system.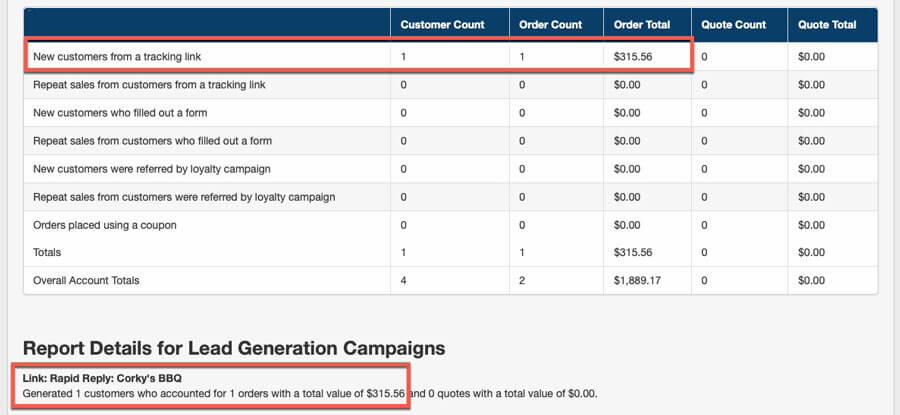 4. Voicemail feature that informs customers about the text message with the online ordering link.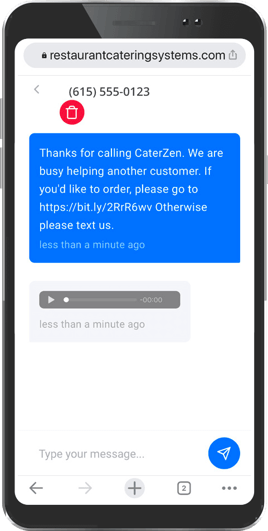 5. Landline callers receive instructions on how to get an online ordering link sent to their cell phones.
6. Customers can text you back, with replies manageable via smartphone, tablet, or desktop interface.
7. Rapid Reply records voicemails and sends notifications for new voicemails.
8. Integrated tracking with CaterZen Online Ordering Interface.
9. Filter text messaging by location for businesses with multiple locations.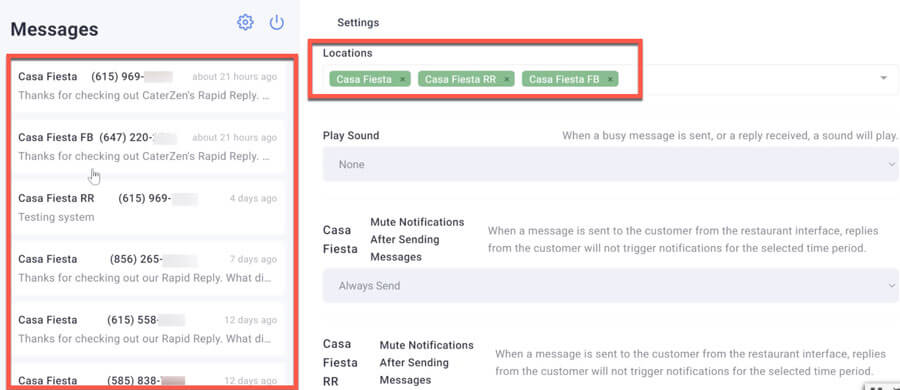 If you're serious about growing your catering business, you can't afford to let catering inquiries slip through the cracks. Give your clients the instant attention they deserve with Rapid Reply.
Test Rapid Reply Yourself!
Don't just take our word for it, experience Rapid Reply for yourself. Call 585-460-3002 from your mobile phone now and see the difference it can make for your business.
Revolutionize Your Catering Sales Process with CaterZen Catering Software
If you're aiming to streamline your catering inquiries and sales process, CaterZen's catering software, featuring Rapid Reply, can assist. From handling "busy" and "no-answer" calls to providing trackable links for efficient ROI calculation, our cutting-edge solution is engineered to make your catering service responsive and efficient. Whether you run a food truck, a restaurant, a catering-specific business, or a grocery store, Rapid Reply, as part of the CaterZen suite, can manage all aspects of your catering sales and communication.
So why hesitate? Schedule a quick-start training session or sign up for a free trial today and see how Rapid Reply and CaterZen's catering software can help your business stay engaged and prosperous.