We at CaterZen are mobilizing quickly to actively support restaurants to keep afloat during this tumultuous time. As this situation evolves, we are evolving to support our foodservice community.
We know restaurants and caterers are suffering. In response, we've developed new technology to help mitigate the impact of the pandemic by allowing operators to continue operations, and even thrive, by focussing on online ordering and delivery.
We offer tools for restaurants to diversify their service, specifically for online ordering and delivery management, as well as marketing systems allowing restaurants to ensure their messages of cleanliness, sanitary food preparation and delivery and online ordering options are communicated clearly and easily.
Webinar for Staying Afloat During the Coronavirus Crisis
Watch our recent webinar below, where we share best practices and our newly-developed technology to help you sell more food at this time.
In this webinar, you'll learn:
Which Markets Are Perfect to Market

What To Sell To Maximize Your Sales

Low-Cost and No-Cost Sales and Marketing Strategies

Best Practices for Health and Safety

A Low-Cost Technology Blueprint to Grab More Than Your Fair Share of Delivery Sales

And Much, Much, More!
Learn more about the Delivery Manager & Online Ordering Platform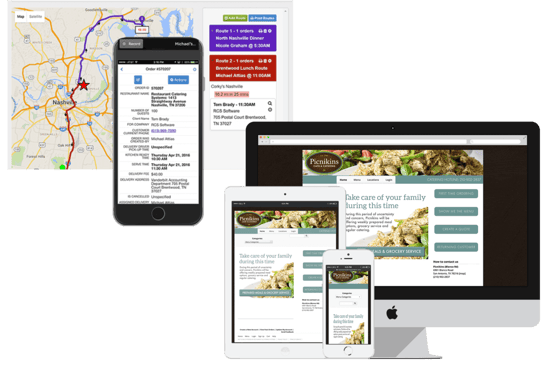 The delivery manager and online ordering platform can be a lifeline for your restaurant or catering business at this time.
Learn all about the features below:
CaterZen's Delivery Management Software + Driver's Mobile App
If you would like more information on how CaterZen is supporting restaurants and caterers during this time, you can call us toll free at 1-888-997-3433 and speak to one of our friendly team members.
You can also schedule a personalized demo with Nell Herman, our Director of Enterprise Sales, to walk you through our software and tools to learn more about how CaterZen can help you continue and grow your business.