CaterZen has expanded flexibility for your catering delivery management to save you and your team a ton of time.
Now you're able to create unlimited custom-shaped delivery zones, each with a different delivery fee calculation.
Watch the video below to learn more:
This important software update ensures that specific types of orders result in more equitable delivery fees.
For example, you can set a delivery fee for a unique area of town that is an irregular shape, which only applies to orders off your holiday menu, and only for orders from one of your locations.
Everything is calculated automatically, saving you time and making your business more money.
Online Food Delivery Management System Updates
Up until now, CaterZen provided you with some useful customization options for your delivery orders, such as defining a delivery rate based on the client's distance from your restaurant or catering business, or their zip code.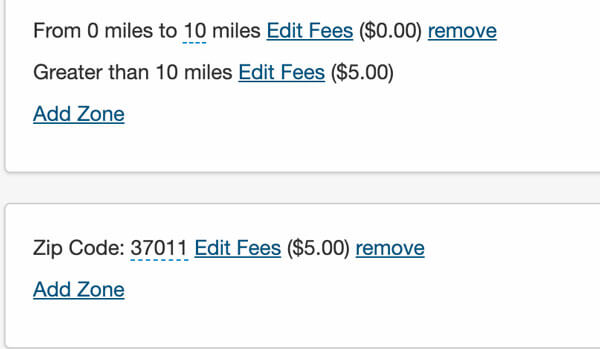 These settings won't always work because a client might be located within a particular zip code or a short distance "as the crow flies" from your restaurant or business, but in reality, the delivery driver needs to travel a lengthy route to get there.
The new delivery zone and fee settings will override any of your current settings, creating a more accurate rate for each unique order.
How To Set Up Custom Delivery Zones & Fees
The process for creating custom delivery zones is really easy with our new interactive map tool.

First, draw any polygonal shape on the map to determine your delivery zone.


By zooming in and out of the map, you can get super granular, creating your zone borders at streets or other regional markers.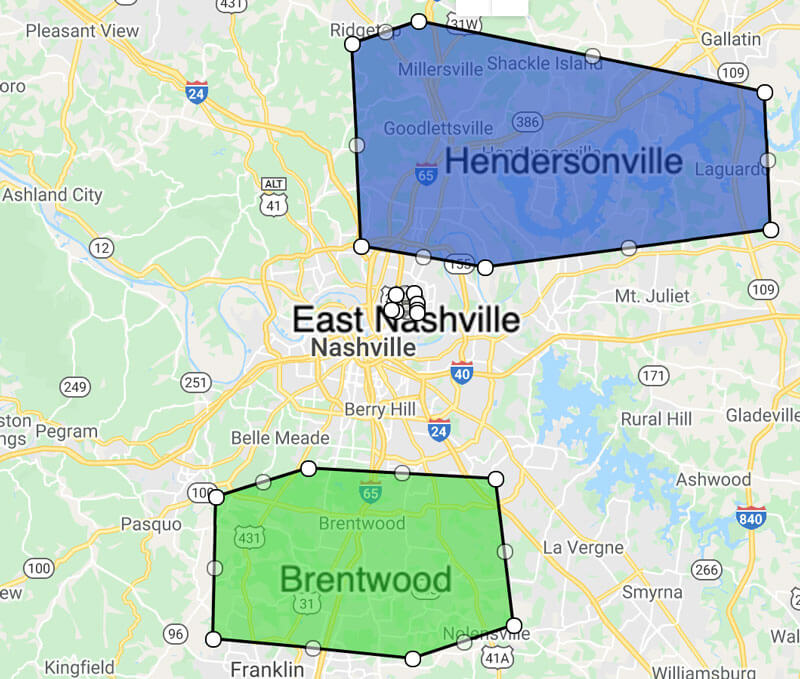 Create as many zone areas as you need.

Next, customize the settings for each zone area:

Zone name
Minimum order subtotal
Fixed or variable fee
Delivery charge (dollar amount or percentage of order)
Associated locations
Associated menus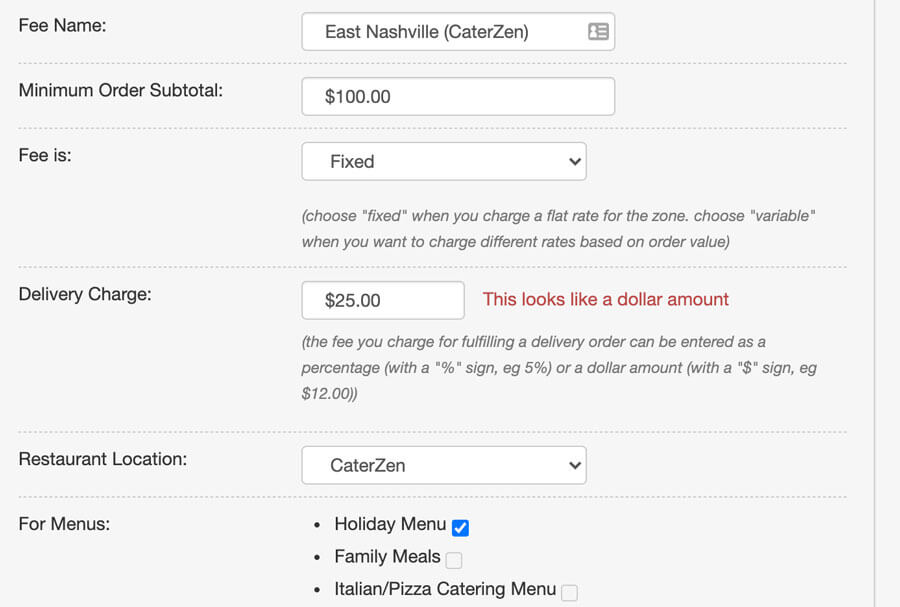 These delivery zones are available to you when taking an order via CaterZen's user interface, or to your clients when they are ordering from your online ordering interface.
The delivery fee will automatically update based on the menu selected, the order subtotal, location of your client, and/or your configured delivery rates. During checkout, clients are able to graphically review delivery zones and the associated fees that you've assigned: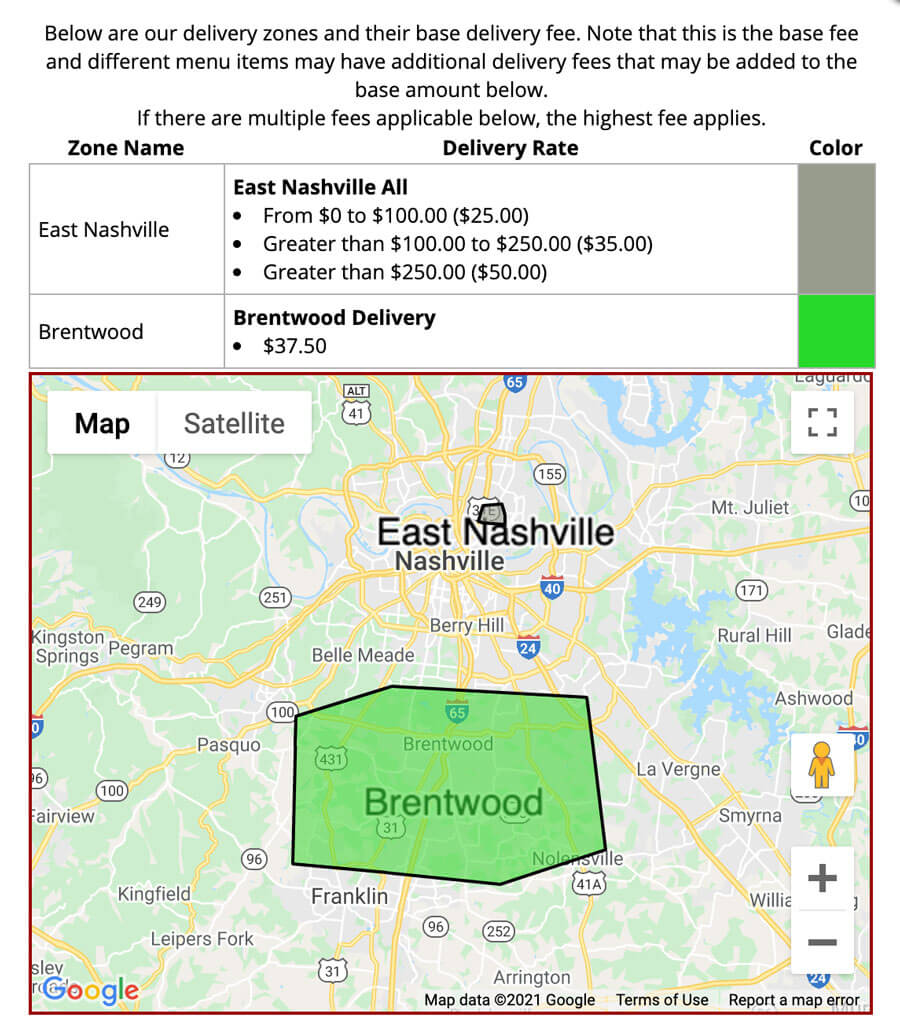 Grow Your Catering Delivery Business with CaterZen
To learn more about setting up custom delivery zones and fees, or to get started with CaterZen catering software, you can reach out to us at 1-888-997-3433, or schedule a meet with Jillian Davis, our Director of Client Engagement: BookWithJillian.com.
If you'd like to jump right in and take the software for a spin yourself, you can sign up for a no-obligation free trial, where we've pre-filled data so you can see the value right away.