Hot on the heels of our recent updates for clients with multiple locations, we're thrilled to unveil yet another catering software feature designed to enhance multi-location management.
When managing multiple locations, having the ability to view and manipulate data seamlessly is paramount. That's why we are excited to introduce our latest feature update that empowers our clients with multi-location businesses to easily manage, group, and report on different locations. Say goodbye to the hassle of scrolling through endless lists and welcome an era of efficient location management!
Behold the Ability to Create Custom Segments
Our new changes to the "Locations" feature are designed to provide more versatility and ease in handling various branches and their data:
Create Unlimited Groups and Sub-Groups: Segment your locations into categories and sub-categories, as per your needs.
Assign Multiple Groups to One Store: A store can be part of multiple groups, but only one sub-category per group, allowing more flexibility in viewing data.
Streamlined Search & Enhanced Reporting: No more endless scrolling. Quickly search for locations or groups for more detailed segmented reports, whether by call center, region, or any other criteria.
Strategize with Insight: Use Cases for Grouping Locations
Call Centers: Customize the way you view call center locations for optimal performance tracking.
Regional Breakdown: Easily view and compare data by region or territory for strategic planning and decision-making.
Customized Views: Whether you want to view data by zones, states, or any other criterion, this feature provides you with the flexibility to do so.
How to Utilize the New Location Grouping Feature
1. Navigate to Order Entry Settings in your Admin area, and select "Regional/Call Center Store Locations"
2. Create Categories and Sub-Categories: Easily organize your groups and sub-groups (examples: Regions, Districts, Call Centers).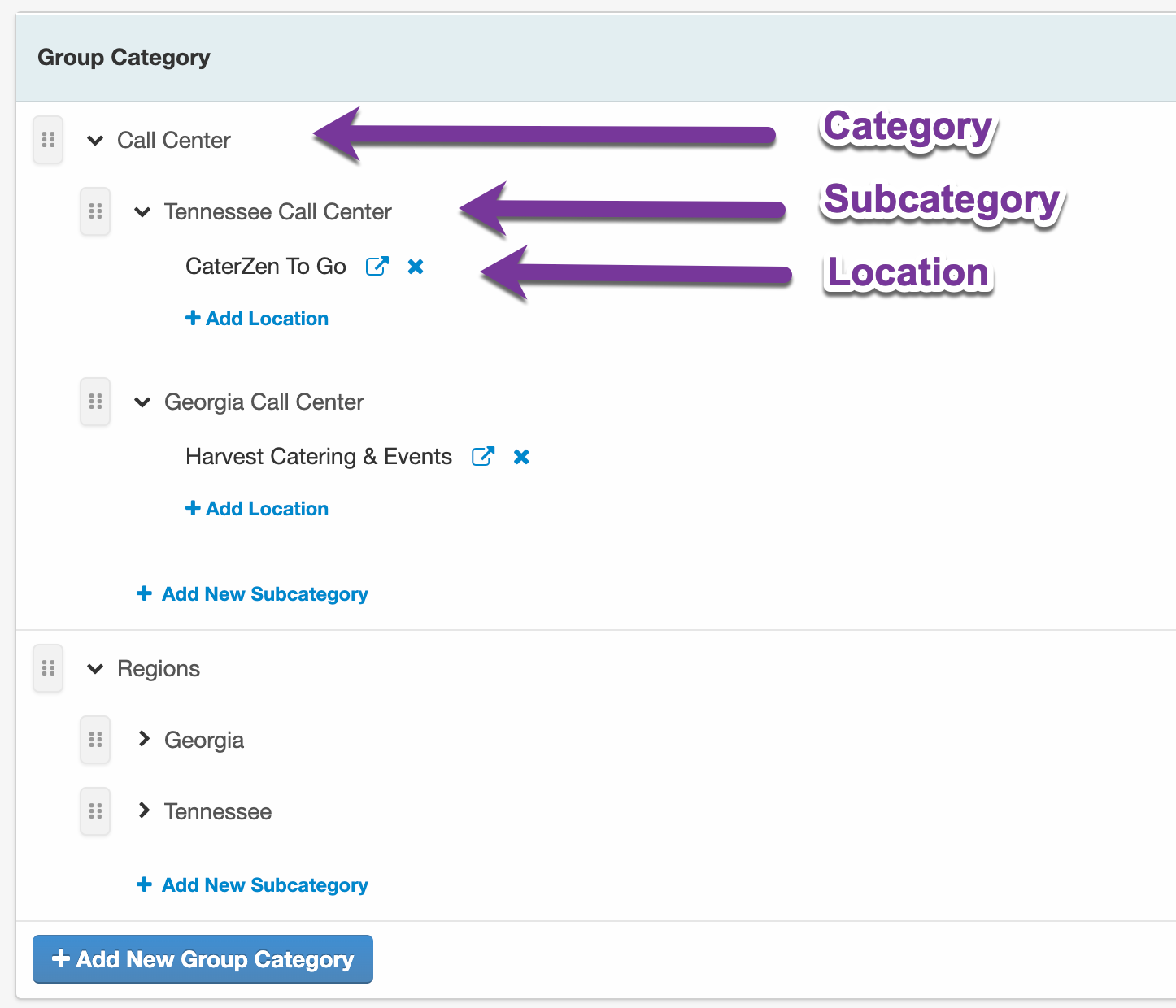 3. Visit any report where you can select a location, and you'll also be able to select from your custom categories.
For example, the Overview report: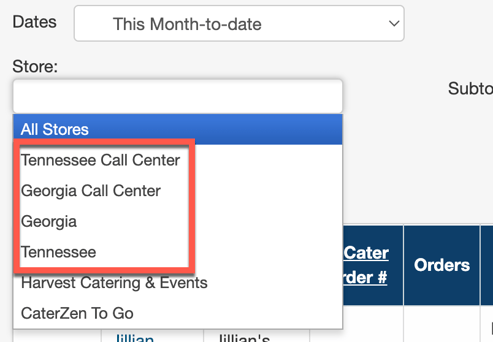 Or the invoices report: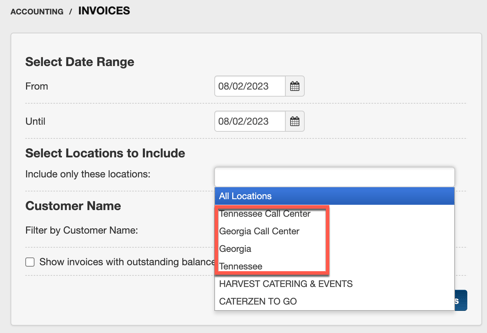 Support & Learning Resources
For a detailed walkthrough of creating and utilizing Regional/Call Center Store Location Categories and Subcategories, refer to our support article written about the feature.
We have provided step-by-step instructions as well as definitions and examples to aid you in setting up this new functionality in your system.
Elevate Your Catering Operations: Discover Our Tailor-Made Solutions Today
Our latest update is a significant stride in empowering our clients to manage their multiple locations with ease, and enhances the usability of CaterZen's many reports.
We are committed to continuous innovation and welcome your feedback. Feel free to reach out to our support team if you have any questions or need assistance.
Ready to explore the seamless management of multiple locations? Schedule a quick-start training session to explore the power of working with multiple locations in our all-in-one catering software, or sign up for a 30-day free trial. Take the leap and optimize your business today with our innovative and bespoke solutions.