One of our catering software's most powerful tools, the kitchen production report module, has been improved to help you run your catering business more effectively and efficiently.
Watch the video below to learn more:

Rely on Processes, Not People
CaterZen's kitchen production reports will replace unnecessary manual tasks that take time and are prone to error. But when you work with an automated system that makes calculations, you need to rely on your data.

So we've shipped some valuable feature updates that will allow you to set up your kitchen production reports with even more ease and accuracy.
Drag & Drop Menu Item Options Sync with Kitchen Production Reports
Previously in the Menu Manager, when sorting the order of options for a menu item, the associated formulas were not also being sorted.

Now, adjustments you make to the order of modifiers of menu items will automatically change the order of items in your kitchen production report, ensuring that recipes you've created remain intact.
Here's the Menu Manager: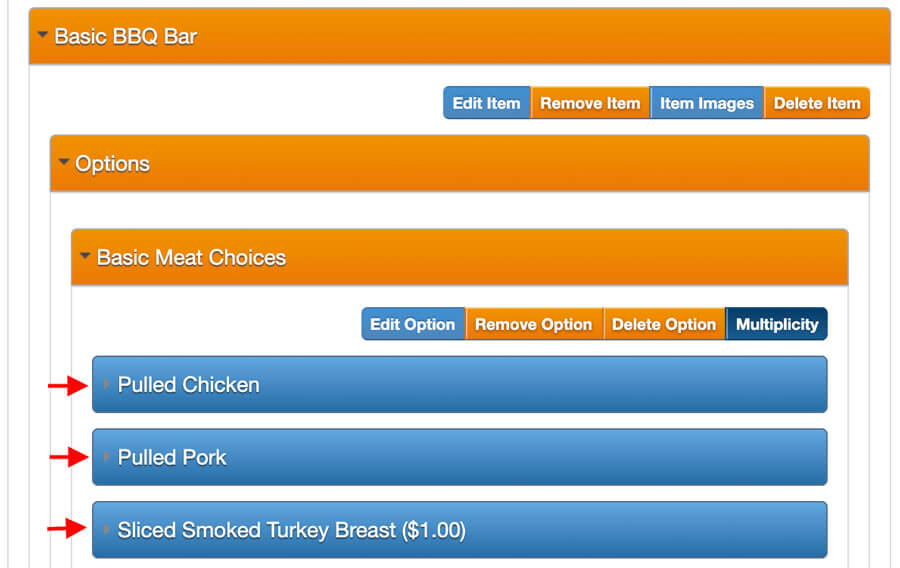 And here are the associated formulas sorted behind the scenes:

Search for Current Menu Items or Supplies When Build New Formula
Before this new update, when you were building a new formula, you only had the option to click to reveal the list of previously-created prep, inventory or pull sheet items to select. This required scrolling through the drop-down list to see whether you have already created an item.

Now, you can simply start searching for an item, and matching items will appear in real-time as you type. If the item doesn't exist, you can create the new item and begin building the recipe.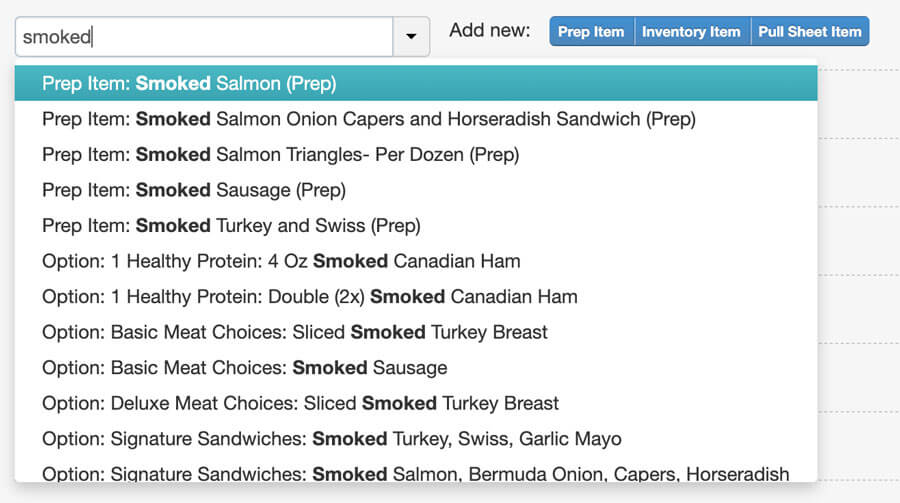 Pro Tip: Add Item Name Modifiers to Clarify Item
By searching for a menu item formula that you've already created, you're able to avoid creating a duplicate formula.

However, you might have created multiple menu item formulas with the same name throughout your history using CaterZen's kitchen production reports. If the name of the item simply says something like "Pork", each item might contain a different formula - one for prep for a buffet, one for a holiday menu, etc.

When creating the name of the item, simply add a unique word or phrase modifier like "Pork - buffet prep" or "Pork - holiday" so you know exactly what recipe you're selecting when building a production report.

This bit of housekeeping can save you a big headache of inaccurate prep sheets.
Enhanced Flexibility for Building Menu Item Formulas
For all of the different types of orders you handle, we've made it easy for you to get granular with the formulas you build for menu items.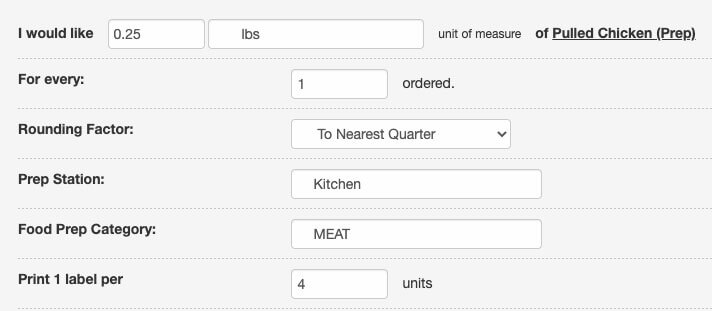 Grow Your Catering Profit Center with CaterZen
To learn more about kitchen production reports, CaterZen's catering management tools, or to get started with CaterZen catering software, you can reach out to us at 1-888-997-3433, or schedule a meet with Jillian Davis, our Director of Client Engagement: BookWithJillian.com.
If you'd like to jump right in and take the software for a spin yourself, you can sign up for a no-obligation free trial, where we've pre-filled data so you can see the value right away.