If you're running a restaurant or catering company, you already know that building a strong catering brand is key to standing out in a highly competitive market. You want to create a unique identity, build trust with your clients, and establish a strong reputation in your community. But where do you start?

Define Your Unique Selling Proposition
The first step is to define your unique selling proposition (USP). This is what sets you apart from your competitors. Maybe it's your use of locally-sourced ingredients, your exceptional customer service, or your competitive pricing. Whatever it is, make sure you know it and can communicate it clearly to your clients.
Develop Your Brand Identity
Once you have your USP, it's time to develop your brand identity. This includes your company name, logo, website, social media profiles, and marketing materials. Make sure your brand identity is consistent across all channels and reflects your unique selling proposition. You may want to consider hiring a professional designer to create a visually appealing and memorable brand identity.
Establish Your Online Presence
Having a strong online presence is also crucial in today's digital age. Make sure your website is user-friendly, visually appealing, and showcases your catering services in an engaging way. Establish social media profiles on platforms such as Facebook, Instagram, and Twitter to connect with your target audience and showcase your brand. And don't forget about search engine optimization (SEO) to improve your website's visibility on search engines like Google.
Build Trust with Your Clients
Building trust with your clients is essential to building a strong catering brand. Consider implementing customer testimonials and case studies on your website to showcase your satisfied clients. Make sure you are transparent in your pricing, delivery times, and service offerings. Respond promptly to client inquiries and complaints to show that you value their business and prioritize their satisfaction.
Network and Collaborate
Networking and collaborating with other businesses and professionals in the catering industry can also help you build a strong brand and generate new leads. Attend industry events, join professional organizations, and partner with complementary businesses such as event planners or florists.
Use CaterZen's Catering Software to Keep Your Branding Consistent and Professional
One more thing that can help you keep your branding consistent and professional is CaterZen's catering software. With features like online ordering, catering quotes and proposals, and catering invoices, CaterZen can help you create a professional and cohesive experience for your clients.

By using a customizable online ordering interface, you can ensure that your brand is front and center when clients are placing orders. You can include your logo, brand colors, and other branding elements to create a professional and cohesive experience for your clients.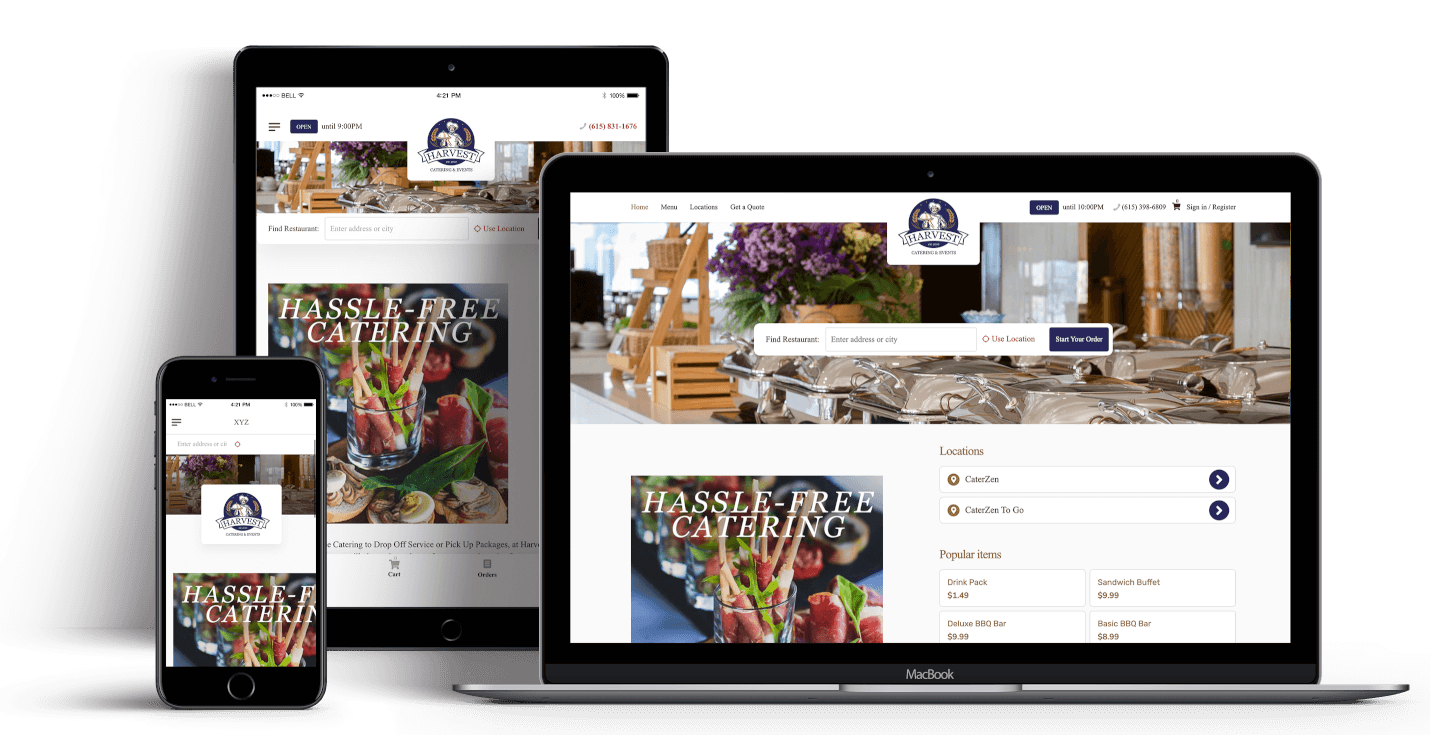 Caterzen's catering software can also help you create customized catering quotes and proposals that showcase your brand and professionalism. You can include your branding elements, such as your logo and company colors, and tailor your proposals to each client's specific needs.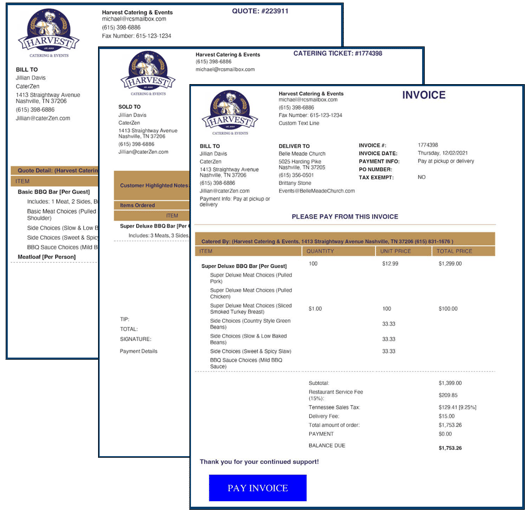 Once you've secured a catering order, CaterZen can also generate catering tickets and invoices that include your branding and look professional and polished. You can include your logo, brand colors, and other branding elements to create a cohesive and professional experience for your clients.
Build Your Catering Brand with CaterZen
Building a strong catering brand takes time and effort, but it is crucial to stand out in a competitive market. With the right branding strategy in place, you can establish a strong reputation and attract loyal clients to your catering business.
If you're looking for an easy way to keep your catering brand consistent and professional, sign up for a free 30-day trial of our catering software today, or schedule a quick-start training session to see how our catering software can help you take your catering brand to the next level!