It's a new year, and CaterZen is starting it off right by introducing new catering software enhancements to help restaurant owners and caterers find more success in 2021.
Watch the video below to learn more:
Drag and Drop Order Sheet Layout
Previously, when configuring your order sheet layout in CaterZen, you needed to add fields in the order you wanted them to appear on a client's order.
Now the fields are drag and drop, so you can save a lot of time creating an order sheet by adding the fields in any order, and then rearranging them.

Assign Menu Items to a Specific Person
When creating an order, or when a customer places an order on your catering online ordering site, there's a new input field to name who the item is for.
If you are ordering for multiple people, this will help keep your items separate.
Here's how the field will appear on your online ordering site: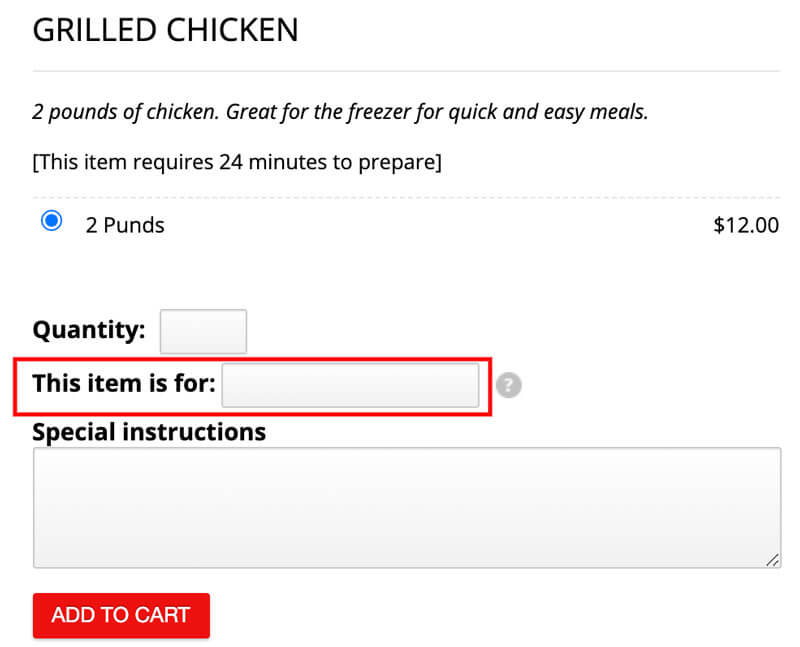 And this is how it looks when entering an order in our software: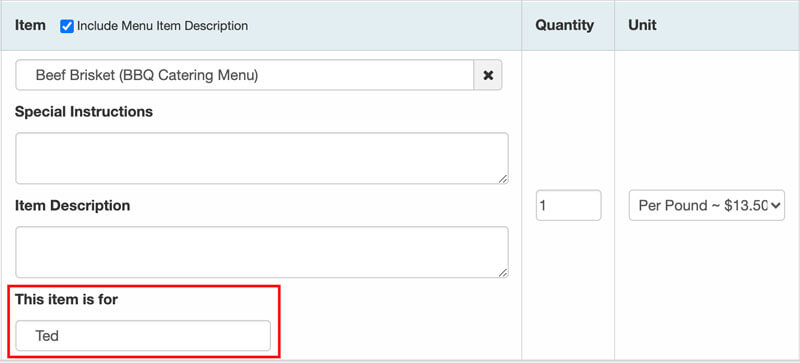 This new item assignment feature is also available to add to a layout template for printing labels through CaterZen.

Different people ordering the same item from your menu in one order? Now you can make it clear which item belongs to whom in your labeling.
Learn more about the new "menu buddies" field option, as well as printing custom labels with CaterZen.
New Menu Item Description Flexibility
With menu item descriptions, you're able to provide helpful and enticing details about your offerings.

Now you have more flexibility to choose where your menu item descriptions appear to your clients throughout the ordering process.

Stay tuned for some big updates to our software this year!
Grow Your Catering Business in 2021 With CaterZen
To learn firsthand how CaterZen can help you grow your sales in 2021, set up a demo with our Director of Client Engagement, Jillian Davis, who can provide a personal walkthrough of our integrated web-based catering software, and/or answer any questions you might have. Schedule a demo here.
If you'd like to jump right in and take the software for a spin yourself, you can sign up for a no-obligation free trial, where we've pre-filled data so you can see the value right away.