We've taken another big step to help our clients with their takeout and delivery business.
We've excited to announce that CaterZen has partnered with Star Micronics, and our catering software is now integrated with the TSP654II high-speed thermal receipt printer.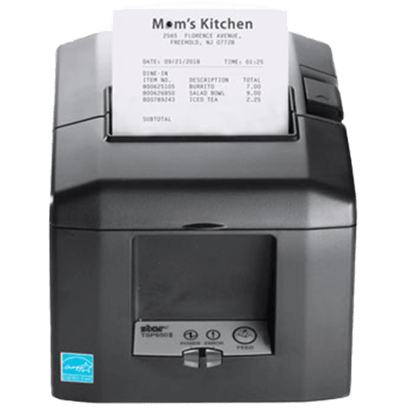 BONUS: we've also partnered with approved reseller ProSys to provide CaterZen clients with special pricing and support.
No more need for large 8.5 x 11 paper receipts. Now you can easily print out and attach or include a customized professional catering receipt to your takeout or delivery order!
Watch the video below to learn more:
Receipt Printer is Integrated with Catering Software Suite of Tools
Like most of the features of our catering software, your catering receipts are generated from other integrated CaterZen software modules.
You've got 2 options for printing receipts:
Automatically print orders as they come in
Print on demand
When someone on your team manually enters an order, or when an order comes in through your online ordering interface, CaterZen can be configured to automatically print receipts.
Otherwise, a team member can simply open an upcoming or previous kitchen production report, and click the "Print" button for printing on demand.

Customizable Receipt Ticket Layouts
You have the ability to create different layouts of your receipt tickets.
You can choose which fields to display and the order of fields, and then configure how the fields appear through formatting options like alignment and applying bold or underline.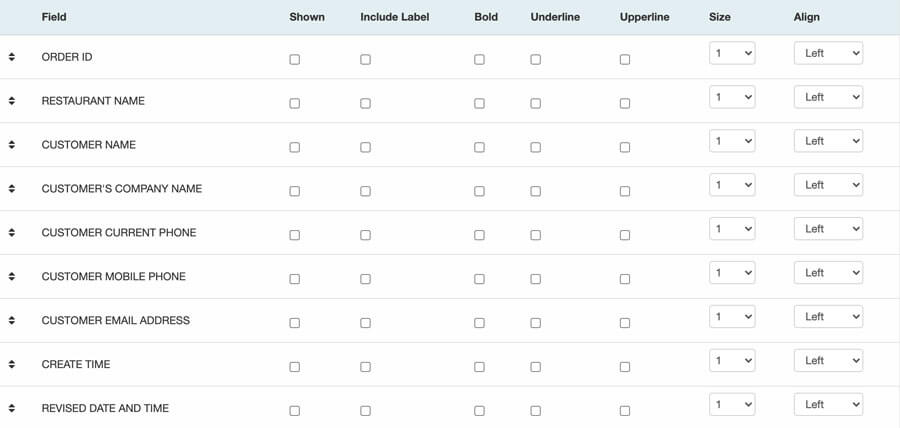 How to Get Special Pricing for Printer Purchase
To take advantage of this special offer, simply reach out to us at support@caterzen.com letting us know you're interested, and we'll set you up with one of our contacts at ProSys, the approved reseller with whom we've partnered.
Get Started With CaterZen
To learn firsthand how CaterZen can help you grow your sales, set up a demo with our Director of Enterprise Sales, Nell Herman, who can provide a personal walkthrough of our integrated catering software, and/or answer any questions you might have. Schedule a demo here.
If you'd like to jump right in and take the software for a spin yourself, you can sign up for a no-obligation free trial, where we've pre-filled data so you can see the value right away.