This week, we are introducing another new feature to our catering software: a powerful sales tax management module.
Caterers need different tax rates based on different tax areas or items or tax agencies, so we've upgraded your ability to handle taxation in CaterZen.
Watch the video below to learn more:

Completely Customizable Tax Rates
Our sales tax module provides you with the flexibility to set up tax rates for every kind of taxing scenario for your business.
Categories
Create categories for different types of tax rates, and then apply these taxes automatically to associated types of orders in CaterZen. For example, you can set up a food sales rate and apply it to all menu items, or a delivery fee to all deliveries.

By Area and Order Type
Easily create specific tax rates for different types of orders and locations.
For example, when setting up a delivery tax, you're able to assign a tax rate for a delivery area by store location, state, city or zip code.
Then you can select specific menu items from your account where you can apply this tax.

Single and Combined Rates
For further flexibility, you can combine single tax rates into a combined rate, like a sales tax plus a liquor tax that can be applied to selected items or areas.

Everything gets automatically applied to the appropriate items in orders you take through the system or that your clients place through CaterZen's online ordering platform.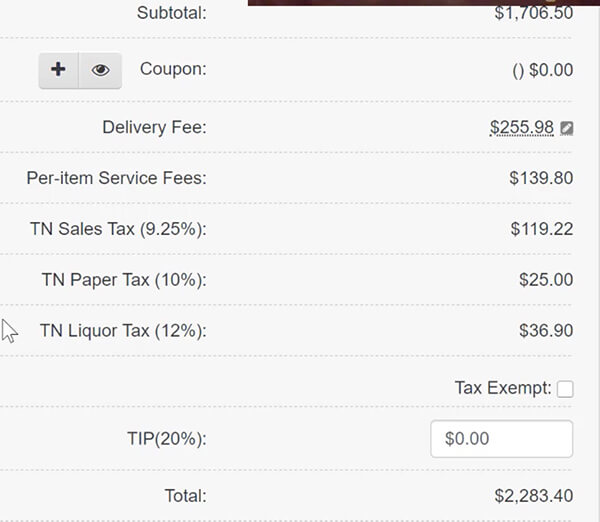 Integration with Accounting Module
One of CaterZen's biggest benefits is how our sales, marketing and operations tools integrate with each other.
All tax information is clearly and accurately listed in your tax reports in our catering accounting software module, to help you pay your taxes and fill out your tax returns.
Sales Journal Report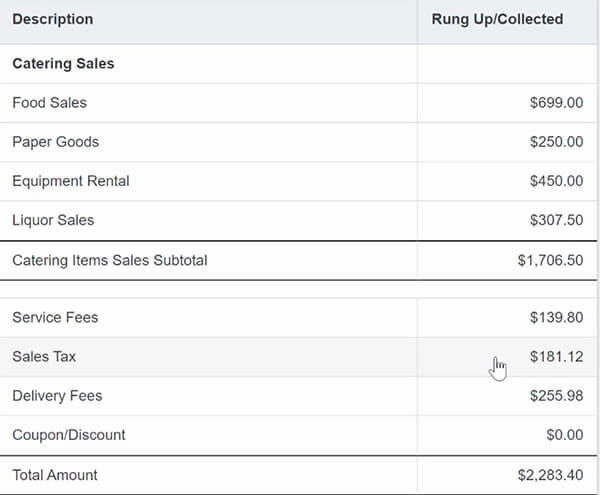 Sales Tax Report

How to get started
To learn more about our sales tax module, you can visit our support articles on setting up sales tax rates, sales tax categories, and more in our support area.
If you're a current client, you can book a training session to learn firsthand how to use our sales tax module and ask any questions you may have. Schedule a session here: BookTimeWithMeredith.com
If you're not a client yet and you'd like to get started with CaterZen or learn more about how our software and systems can support your business, you can book a demo with our Director of Enterprise Sales, Nell Herman: BookTimeWithNell.com