For every restaurant and caterer, the kitchen is where the magic happens. It's also where time management and efficiency are crucial. That's why we're always looking for ways to streamline processes. Our latest update to the Tablet Production Report is a perfect example of this commitment.
Previously, the report displayed totals of items needed for upcoming orders, but you had to delve into each order individually to see the item breakdowns. We realized this wasn't ideal, especially for high-volume caterers. So, we've made a change — now, you can see a breakdown of totals by each order right on the report, making it a breeze to gauge how much of each item to prepare at a glance.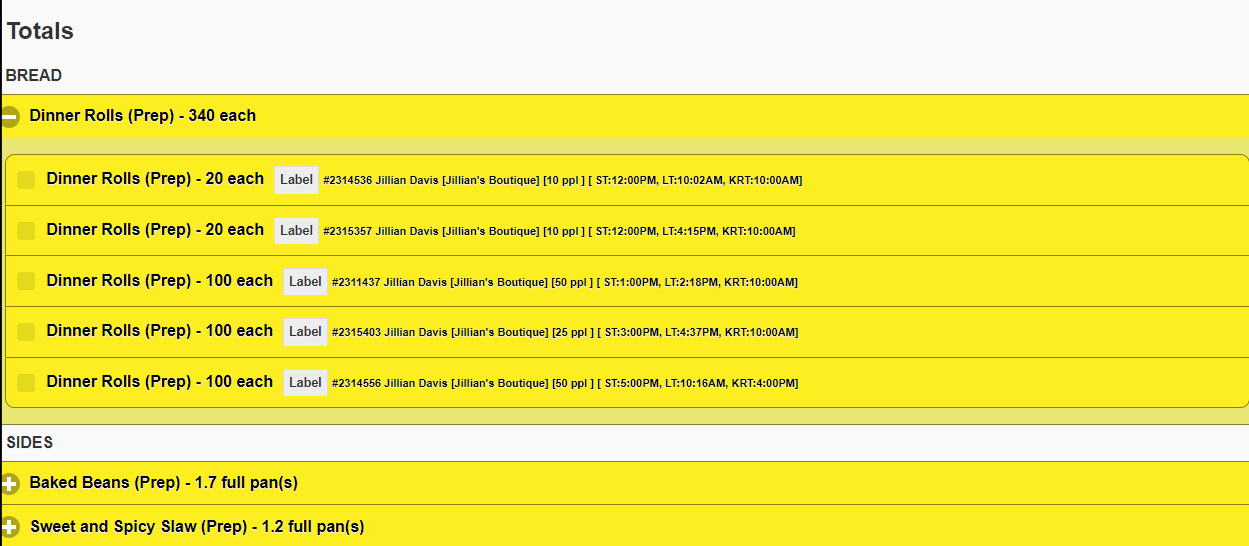 Empowering Your Prep Staff
This update isn't just a new feature; it's a time-saving tool designed to empower your prep staff. They can now quickly and accurately prepare for each order without toggling between screens or sifting through multiple printouts.
Overview of the Tablet Production Report
The CaterZen Tablet Production Report is a sophisticated hybrid of the Food Prep Report and the Kitchen Production Report, designed to supercharge your kitchen's efficiency.
For those new to this game-changing tool, here's an overview of what the Tablet Production Report brings to your kitchen:
Centralized Prep Management: All order prepping requirements are consolidated in one digital location, accessible from any station.
Real-Time Updates

: Any changes to orders — like adjustments to headcount — are updated immediately on the report. These changes flash in red, and previous totals are struck through, ensuring your kitchen never misses a beat.

Eco-Friendly and Cost-Efficient

: By using a tablet, you're not only cutting down on paper but also making it easier for staff to interact with orders, thanks to a simple touch interface.

Station-Specific Customization

: Each prep station can access its specific tasks, streamlining the workflow and keeping the focus where it's needed.

Immediate Alert System

: Whether a new order is placed or an existing one is changed, the kitchen is alerted instantly, keeping everyone in sync.

Complete Order Overviews

: Double-check the menu items ordered with a tap, ensuring accuracy before you start prepping.
Using the Tablet Production Report
Here's a quick guide on how to harness the full potential of this feature:
1. Access the Report: Navigate to the 'More' tab in CaterZen and select 'Reports'. There you'll find the Tablet Production Report.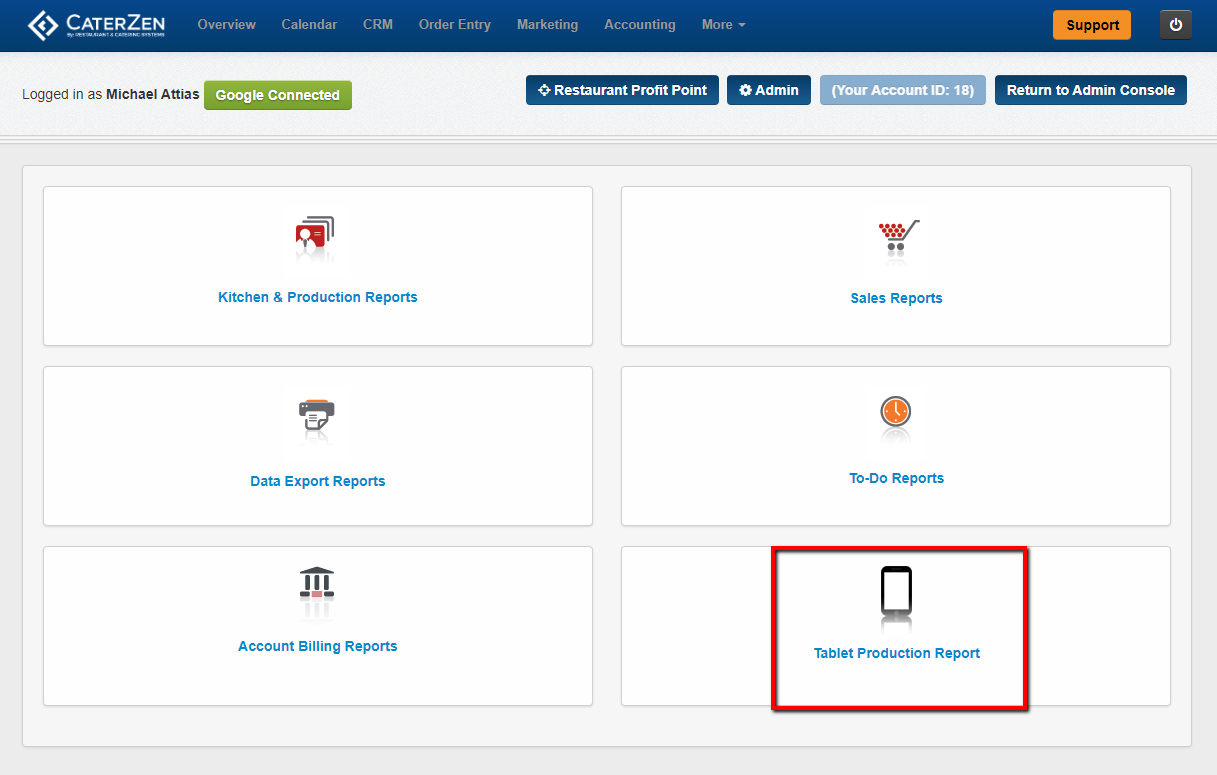 2. Customize Your View: Choose to display the report by Category or Prep Station and select the specific day's report.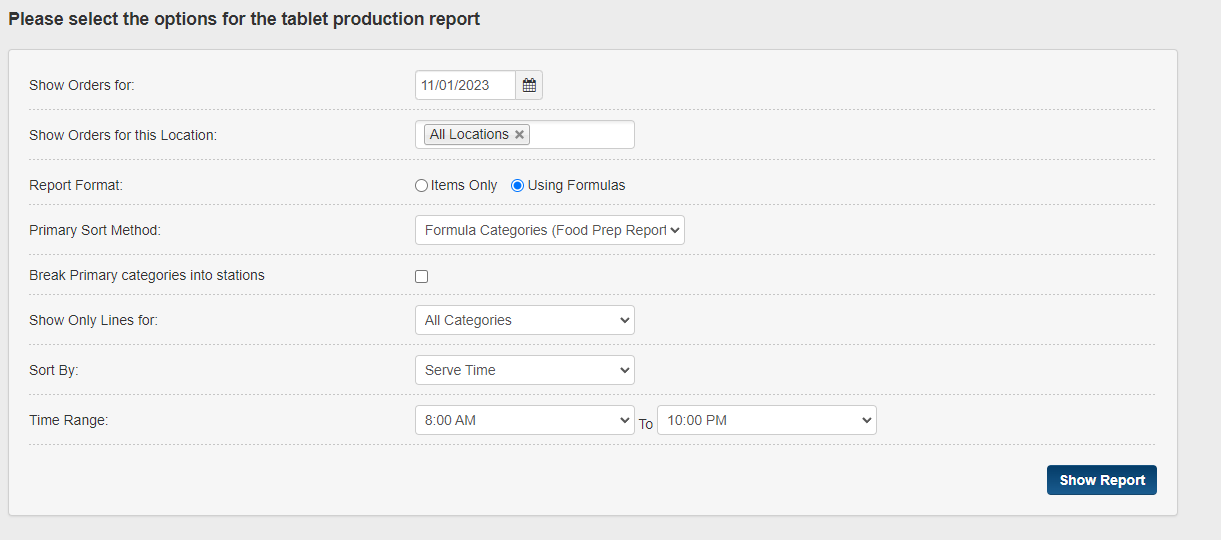 3. Interact and Update: Tap to expand menu categories, mark off prepped items, and view changes in order totals as orders are updated or added.
4. New Order Visibility: All new orders are highlighted in red to grab your attention, ensuring nothing gets missed.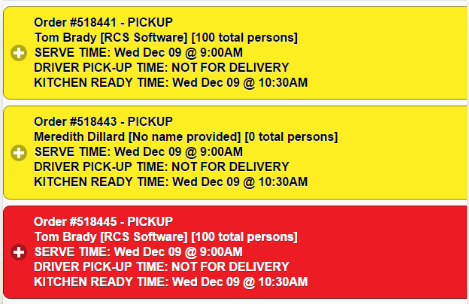 5. Printing On-Demand: The system also allows for the printing of sales receipts on-demand from the tablet, replacing the traditional 8x11 paper format.
Learn more about the tablet production report in our support article.
An Investment in Your Business
Investing in a dedicated kitchen tablet and stylus might seem small, but it's these details that can lead to significant improvements in your operation's efficiency. The Tablet Production Report is just one of the ways CaterZen is committed to helping you streamline your catering business.
Ready to Revolutionize Your Kitchen?
Join the multitude of caterers who have already upgraded their kitchens. Whether you're a bustling restaurant with a thriving catering side or a dedicated catering company managing multiple events, our Tablet Production Report is tailored to help you stay efficient and error-free. Say goodbye to kitchen chaos and hello to seamless prep management.
If you're interested in learning more about the Tablet Production Report or want to start implementing these efficiencies in your operation, sign up for a 30-day free trial or a "non-demo demo", or if you're a current CaterZen client, schedule a personalized quick-start training session. Let's make your kitchen the model of modern catering efficiency.