CaterZen continues to innovate, ensuring a top-tier catering experience for our users. In our newest update, we've rolled out enhanced catering software features that promise precision, efficiency, and clarity. Dive in to discover what's new!
Kitchen Production Reports V2: Efficiency Meets Elegance
CaterZen's renowned Kitchen Production Reports have undergone a significant revamp, ensuring a seamless kitchen operation. Key enhancements include:
🌈

Vivid Color Coding:

Quickly discern order statuses with vibrant colors.
📅

Enhanced Date Stamps:

Keep track with both generation and pertinent date ranges.
📄

Streamlined Details:

View only essential information, such as client name, company, and kitchen ready time.
🔢

Consolidated Totals:

Opt for an overview with aggregated totals of all orders.
🕶

Hide Individual Orders Option:

Focus on what matters with the option to see consolidated totals.

Learn more about the new kitchen production reports at our support article.
Deep Dive into Accounts Receivable with New Aging Reports
Our commitment to stellar financial management is exemplified by the two new additions to our Aging Reports suite:
📊 AR Aging Summary Report: Get a high-level snapshot of outstanding balances, categorizing them by aging periods like 1-30 days, 31-60 days, and so on. Click on customers to view their associated invoices for a granular breakdown.

📈

AR Aging Detail Report:

Enjoy a comprehensive view of all outstanding orders, ensuring no financial detail goes unnoticed.
You'll find the new reporting options when you visit the Aging Reports in the Accounting section of the Admin area.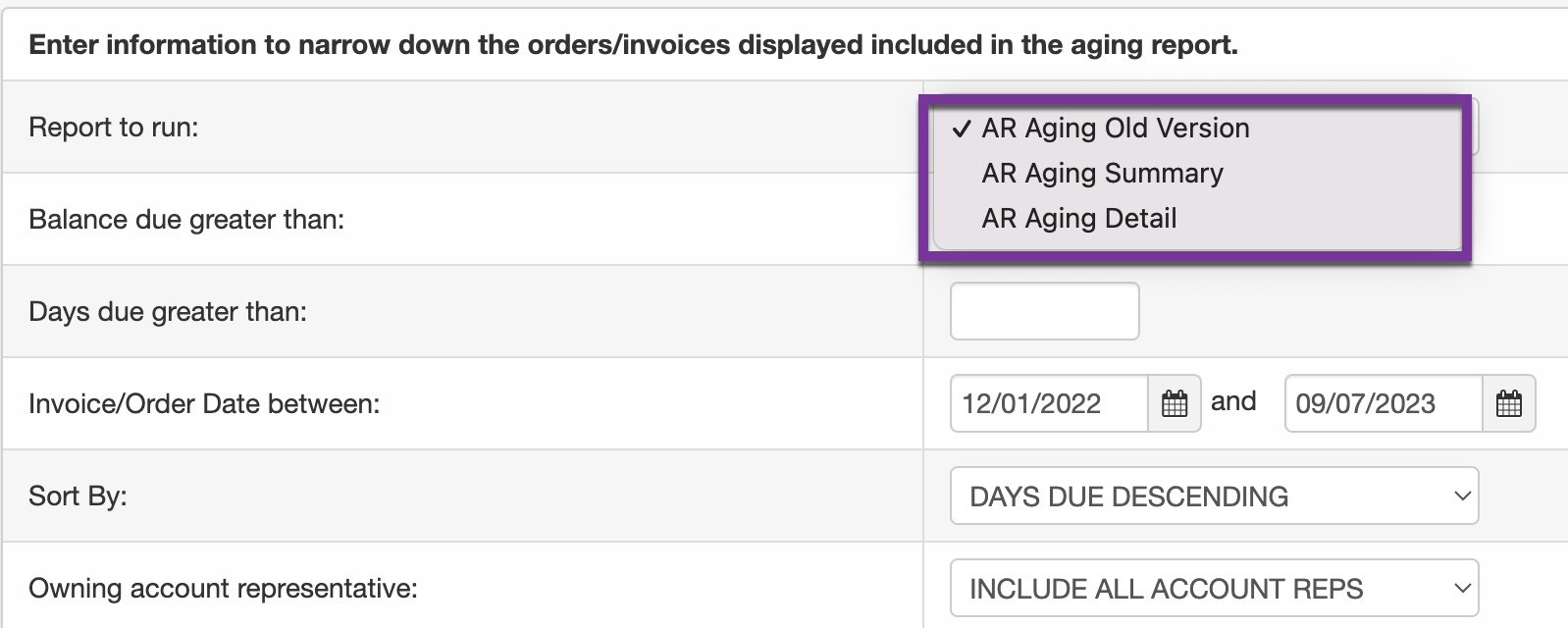 Here's what the AR Aging Summary looks like:

Why are these new reports critical? Stay on top of your financial health, manage accounts receivables efficiently, and ensure consistent cash flow.
Delivery Schedule Report: Now with Tips!
Every detail counts when managing deliveries. That's why we've introduced the 'Tips' column to the Delivery Schedule Report: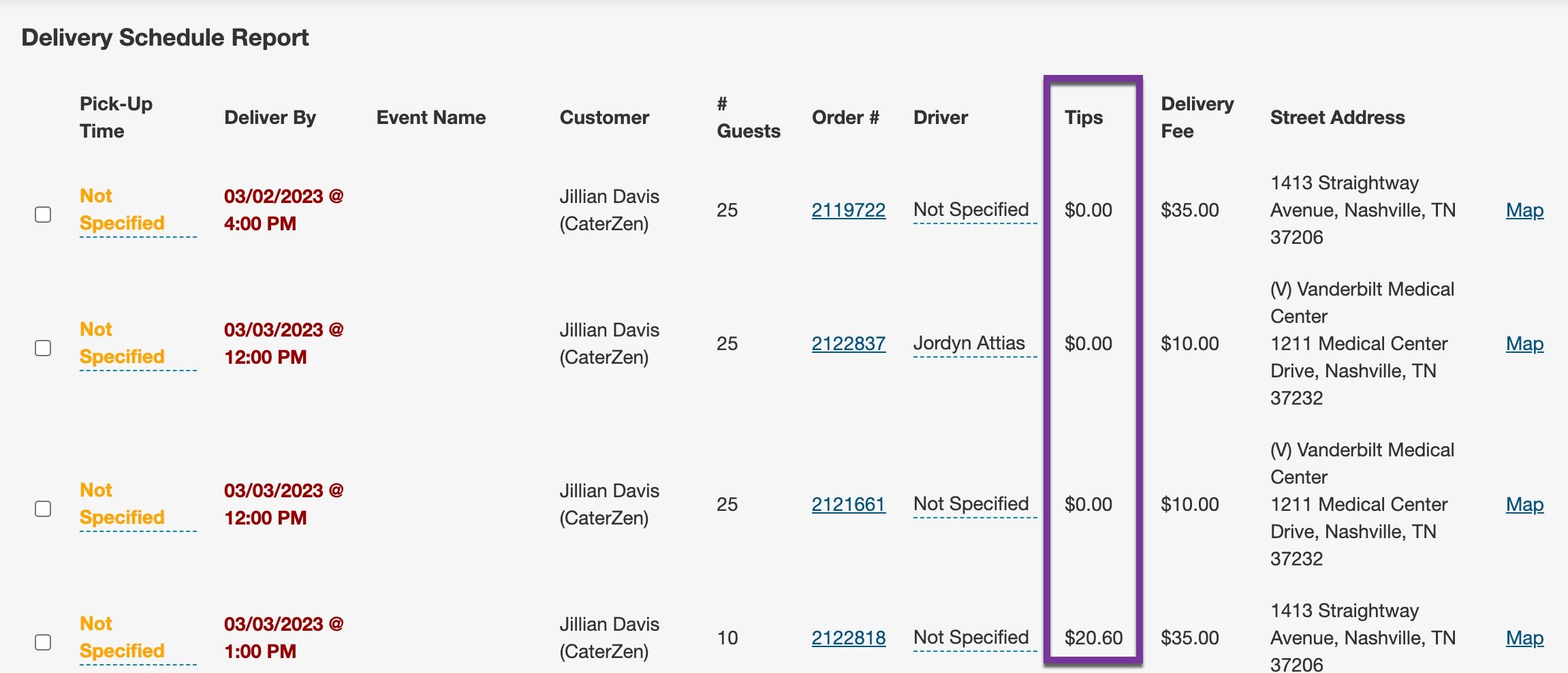 With the addition of tip allocation in this report, we aim to e

nsure drivers are fully informed about the tips they receive, and to p

rovide clarity for account reconciliations.


Empower Your Catering Journey: Explore CaterZen's Enhanced Features Now!
With CaterZen by your side, experience a catering management system that evolves with your needs. We're dedicated to offering features that streamline operations and foster business growth. As always, our goal is to ensure your catering business thrives with every order, every delivery, every time.
Stay tuned for more updates, and here's to serving up success!
Your feedback is the catalyst for our growth, and we're committed to delivering features that empower your business operations. Feel free to reach out to our support team if you have any questions or need assistance.
Not using CaterZen yet? Schedule a quick-start training session to explore the power of our all-in-one catering software, or sign up for a 30-day free trial. Take the leap and optimize your business today with our innovative and bespoke solutions.