Don't get bored with the old.
There's a reason why we use the expression 'the tried and true'.
Sure, it's great to try out new ideas and try to think outside the box once in a while.
But when you're planning your marketing strategy for the whole year, the most important thing you should be focusing on is utilizing the things that have already worked for you in the past.
Have you built a database of catering clients? Are you reaching out to them with target marketing? Have you been sending mass emails? What about following up with catering clients that you haven't heard from in a while?
They might not be exciting, but every one of these things has proven to be incredibly useful for building customer loyalty and furthering the growth of your business.
Focus on the basics.
The reason they're considered the basics in the first place is because they're so consistently successful that they've become staples — standards every catering business should follow.
Even if something seems boring to you, it doesn't mean it's not effective. The things that have worked forever will keep working forever.
Reaching out to decision-makers, rather than just blanketing flyers to random businesses. Targeting large events. The list goes on and on.
I've been a study in direct marketing my whole career. Whether it's been for catering, my software company or any other business I've been affiliated with, I still always use the basics.
We might think of these things as humdrum, but they're the techniques that have worked for years.
Every company I've been involved in has succeeded because even when I'm trying new things, I don't neglect the tried and true.
Catering Promotion Ideas for 2020
Before you start devoting too much time and energy to your next big revolutionary idea, make sure that you've got your basics locked down first.
They are the platform on which all your marketing strategies should be based.
Target Marketing
Don't waste your time and resources targeting clients that don't want what you're selling. At least, not excessively.
It never hurts to send out postcards or flyers to all the businesses in an area that you know might be considering catering events for the next year. However, doing that every month with no rhyme or reason to your targets isn't going to net you the sales you want.
Would you want to target a CPA firm with a Black Friday promotion? Probably not, right? They're not in retail, so they won't even bother looking at it.
By the same token, a retail store manager isn't going to be interested in a promotion targeting CPA firms during tax season, where companies are feeding staff members that are working overtime to get all the returns done before April 15th.
It's all about customizing your marketing for your clientele. The more your clients feel like you're offering something that applies to them directly, the more likely they will seriously consider whatever promotion it is you're running.
You'll be surprised by the ratio of responses you'll get when you focus your marketing like this.
The more you bombard the wrong people, the less likely they will be to actually read your marketing materials, even when you are on the mark.
CaterZen offers both postcard print mailers and email marketing options, so you can set up quick target marketing campaigns and have everything sent out automatically on your predetermined date.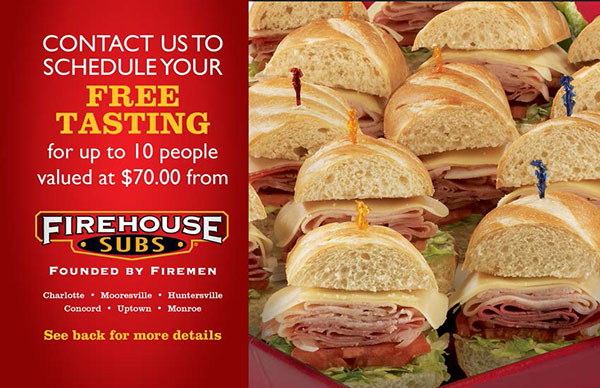 Referral Marketing
If you've been following my blogs for a while, you might remember me mentioning a concept called the 'Credibility Pyramid'.
The gist of this idea is that, in the eyes of our catering clients, our own marketing materials will always be a cause for skepticism. They are self-serving and most clients are smart enough to know that.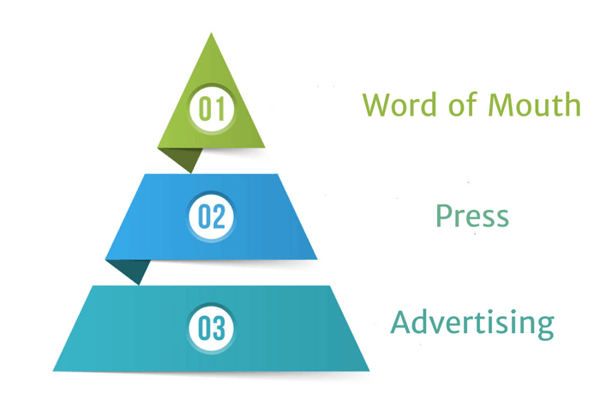 At the top of the Credibility Pyramid is word of mouth. It comes from friends and family that we trust, and it is the single most influential way we can be swayed to try a company for the first time.
If you want to learn more about the Credibility Pyramid, and some ideas I've suggested before to produce more referral leads, you can check out the more detailed article I wrote about referral marketing for catering businesses.
Apart from just asking clients to refer you, which is a surprisingly effective strategy, referral and loyalty bonuses are always a great way to generate lots of positive word of mouth.
CaterZen helps you to efficiently grow your clientele with our easy-to-setup referral program built into our software.
Loyalty Marketing
There's nothing new about using loyalty bonuses to retain existing catering clients and entice new ones into giving you a shot.
In fact, offering a little extra can make a big difference. Whether it's by coupon, add-on or loyalty points, which clients can use to save up for something larger, this is one of the most common marketing basics you'll find in any business, not just catering.
CaterZen has offered loyalty bonuses since its creation. We've always given your catering clients the chance to earn loyalty gift certificates towards future orders.
Recently, we partnered with Tango Card, which is giving us a whole new way to offer value to your clients, instead of discounts.
Instead of saving for gift certificates for future catering, Tango Card lets your catering clients save up 'Tango Points' towards gift certificates for a wide variety of online and retail stores, as well as a huge selection of restaurants.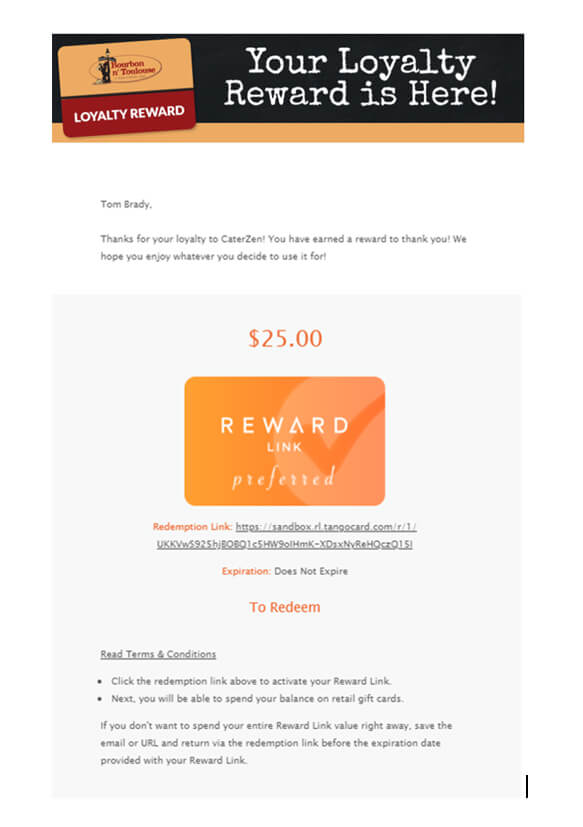 This gives your clients the freedom to use their benefits however they see fit. People want choices. They don't like feeling confined. Learn more about our loyalty rewards program options.
There are also small, low-cost benefits you can offer your clients, like Thank You Letters, that don't require much time or budget for you to execute, but can have a huge impact on building a strong bond with your clients.
At its core, loyalty marketing is about building a relationship with your clients. One where they feel proud and excited to be giving you their business.
It's tried and true because it works. It's worked for countless businesses for years, and it will continue to work for you in the future.
Promote Your Catering Business Through Industry-Leading Software
Speaking of working for you in the future, for catering companies who use CaterZen, our software has become their tried and true.
Our versatile, all-in-one catering software is designed to give you all the tools you need, so that you can always make sure your basics are always covered.
The time you'll save organizing things through our easy-to-use software will give you more freedom to plan your next big marketing campaign, without sacrificing the essentials.
Want to learn more? Give us a call at 1-888-997-3433 and talk to one of CaterZen's experts about all the ways CaterZen can help you get your marketing organized for 2020.
Or sign up for a free 30-day trial, with no credit card required, and give it a try for yourself. You can even schedule a personalized product demo with Nell Herman, our Director of Enterprise Sales, who would be happy to walk you through anything you need to know.
After all, there's nothing more important than making sure you have the right catering software for your business. Everything else is gravy.