While the pandemic continues to affect the food service industry, we're doing whatever we can to help you through this challenging time, to make your business more profitable and earn more revenue.
Since takeout, curbside and delivery services are keeping many restaurants afloat, we've added even more features to our popular online ordering system, fully-integrated with the rest of our catering software.
You can read about some of our recent feature enhancements for online ordering through CaterZen, based on suggestions submitted from CaterZen clients. Today, we're excited to announce another round of improvements to the online ordering system, to help you pivot and sell more food online.
Watch the video below to learn more:
Enhanced Menu Customization
You have even more control over your online menu now that we've added a WYSIWYG (what you see is what you get) editor to your menu categories and menu items!
This means that the sky's the limit for how you visually present your online menu.
Now, besides the usual quick editing options like adding headings and images, you've also got full control over the HTML of your menu item and category descriptions.
Here's what you'll see in your CaterZen account: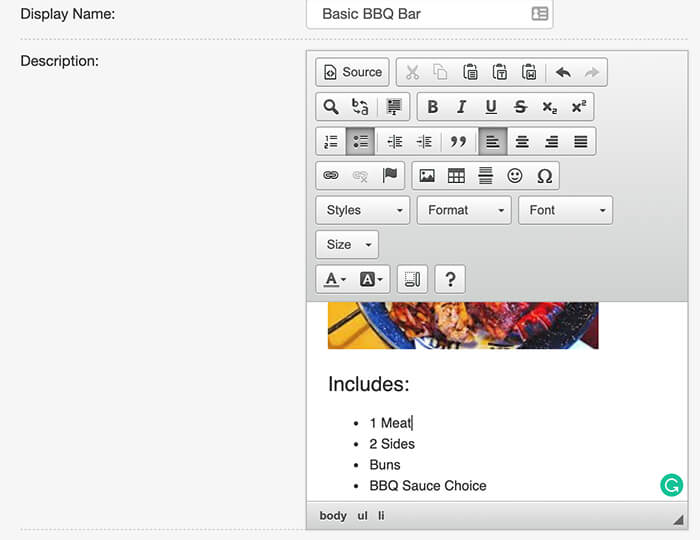 And here's how it will look to your clients in your online ordering portal: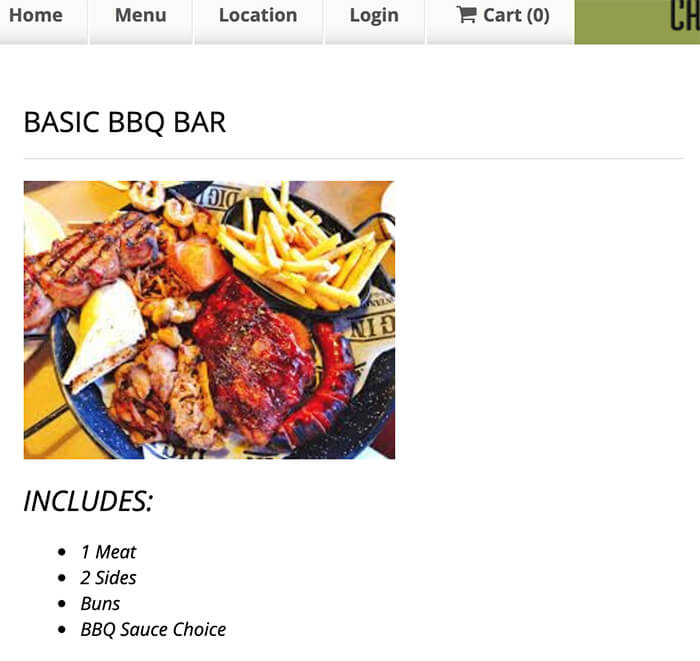 Learn more about this new feature here: How To Add A Menu Item in CaterZen
Take Custom Cake Orders
If you offer bakery services, this new feature is going to
Now, through your online ordering portal, you're able to collect details for a custom cake! Clients can upload a photo image to be added to a cake, along with a personal message (and the message's icing color).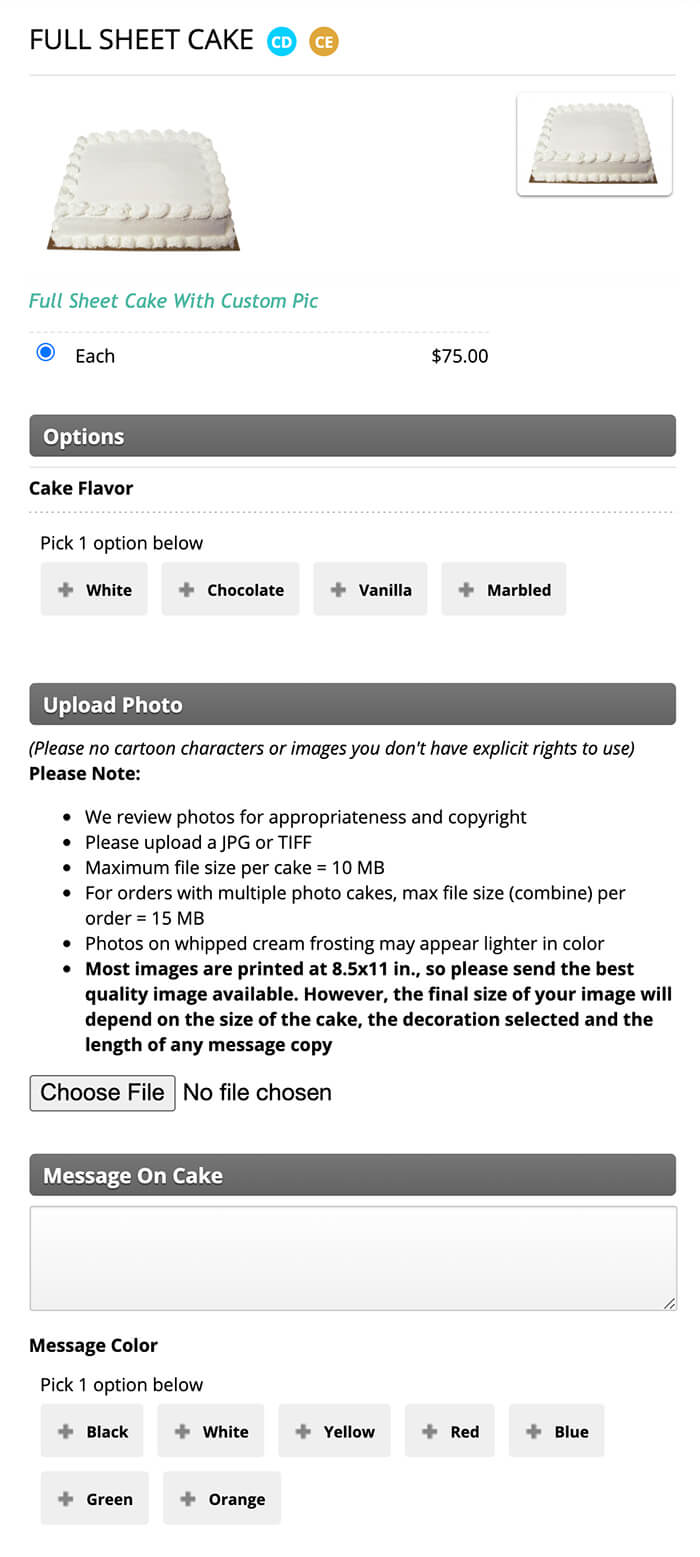 Learn more about this exciting new feature here: How To Update Cake Options in CaterZen
Include Dietary Restriction Info
Without a doubt, this is one of the most important upgrades to our online ordering platform. Now you can easily indicate the dietary restrictions for any menu item, where clients will see clear icons next to the item title.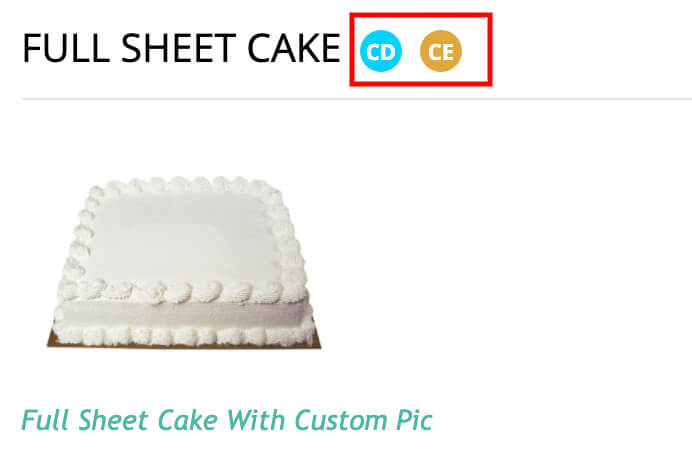 Add any relevant dietary restriction options, such as:
Vegetarian
Gluten-Free
Lactose-Free
Kosher
and many more: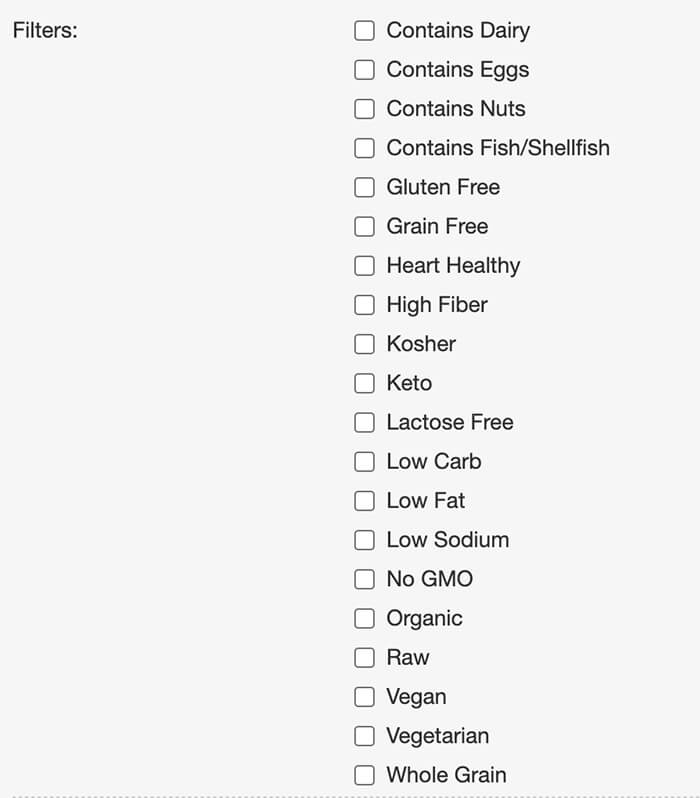 Note this can only be done on a menu item. If you want to list dietary restrictions for a specific menu option, one way you can add it is via parenthesis in the Option Choice Name, like "Pizza sauce (GF)".
Get Started With CaterZen's Feature-Rich Online Ordering System
Our latest online ordering feature upgrades listed above, along with the features listed in our previous article about new online ordering software features., join the incredible core features of our powerful online system, including:
integration with 20+ point-of-sale systems
integration with CaterZen tools like CRM , email and loyalty programs
mobile-friendly interface
completely customizable menus and branding
upsell module
Learn more about how our online ordering system can improve your business' customer experience and revenue.
If you're a current client, you can reach out to us at support@caterzen.com, or book a training session to learn firsthand how to start using these new features, and ask any questions you may have. Schedule a session here: BookTimeWithJillian.com.
New CaterZen Software Plan Introduced for Online Ordering, Takeout and Delivery!
We've just introduced a new software plan! Now you can get all the benefits of our online ordering system, as well as our software modules that support your take-out, pick-up, delivery and curbside business - for only $99/month! Check out our pricing page for a comparison of features, or you can take our software for a spin with a free 30-day trial.
Or you can learn more about how our software and systems can support your business by booking a demo with our Director of Enterprise Sales, Nell Herman: BookTimeWithNell.com