Every touchpoint a customer or prospect experiences is marketing. Some are major like a website, and some are minor like how the aprons look on your staff.
With close to ninety percent of communication being non-verbal, it's important to take inventory of everything and anything that can persuade or influence a sale.
Play Catering Prospect, Learn Valuable Lessons
When I was building my Corky's Bar-B-Q franchise in 1992, I decided to mystery shop the major barbecue players in the Nashville market. I picked up the phone to play catering prospect.
What I uncovered was the foundation of growing my catering sales to over a million dollars a year.
When I inquired about booking an event, I was either told to call back, or was greeted by a crackling voice on a worn-out telephone answering machine tape.
Based on those poor touchpoints, I always made sure the phone was answered live with someone capable of taking a simple drop-off catering (hint: per person pricing so any hostess could take an order) or complete contact information was captured and a manager would call right back.
Of course, I made sure everyone was well versed on how to educate our clients on which packages to order and why we were the perfect choice.
Example Sales Script:
"You get a third of a pound of fresh pulled pork shoulder per guest. That's enough for one and a half 'good-sized' sandwiches per guest."
Modern Online Ordering for Modern Catering Companies
What's the guest/prospect experience like when they go online to place a catering quote or order? Does your interface say "modern technology", or look like it was built by Al Gore right after he invented the internet?
We are proud to launch our third and latest version of our Online Ordering Interface.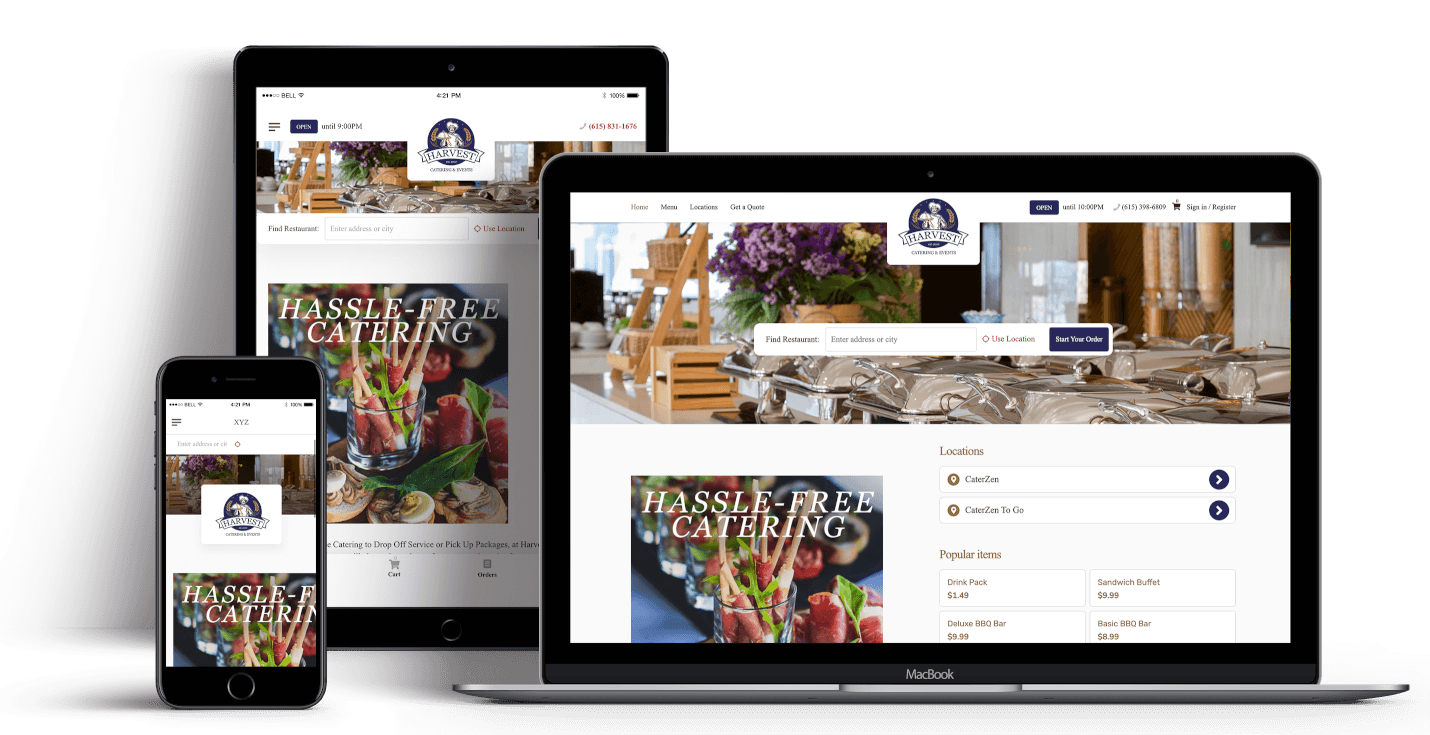 If you'd like to see/experience it for yourself, then go to:
www.RestaurantCateringSystems.com/xyz
Feel free to click around. Create your own orders or quotes.
We invested a lot into the user design and experience to help you impact your online sales.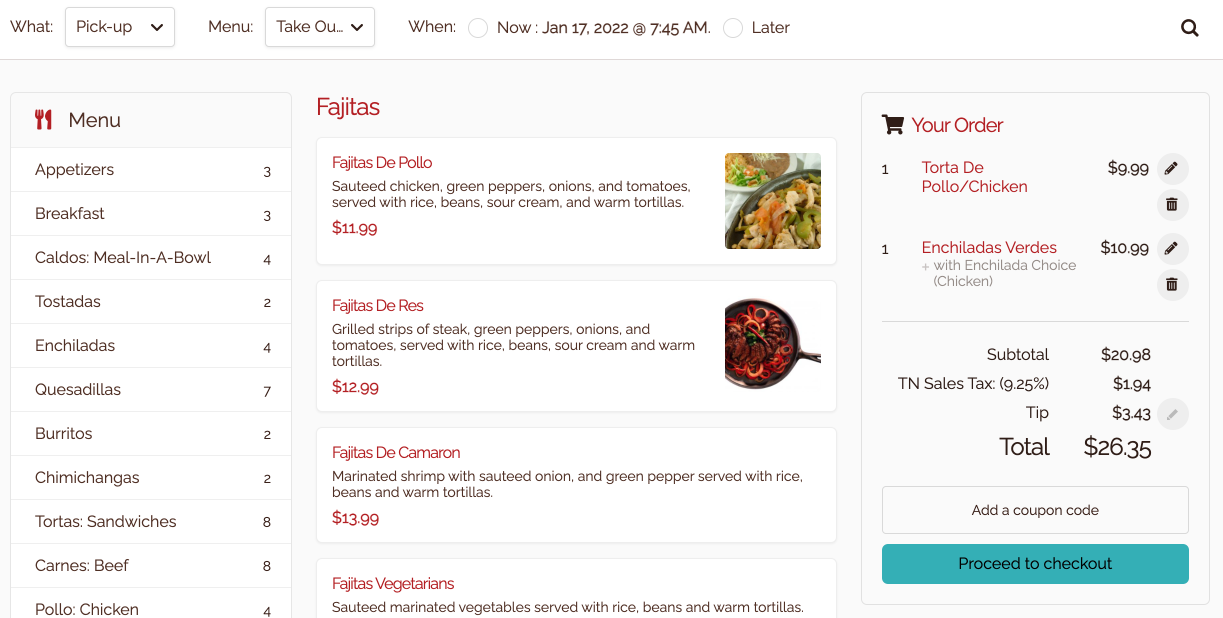 We have added the ability to use different fonts and more customization of colors. All of the menus and categories now allow pictures.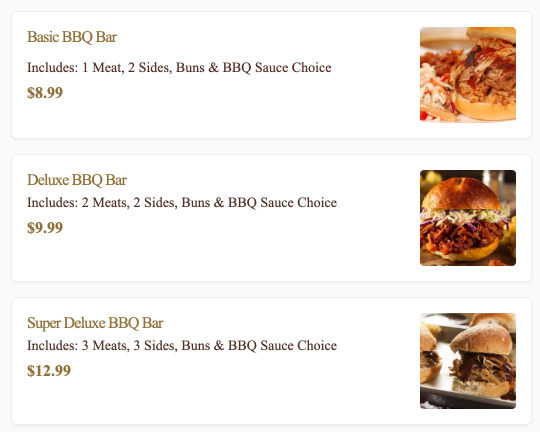 (FACT: If you are operating or thinking of operating a ghost kitchen, each menu can be a different concept with a picture of the brand's logo)
If you operate multiple locations, your guests can enter their address or zip code to find the store closest to them.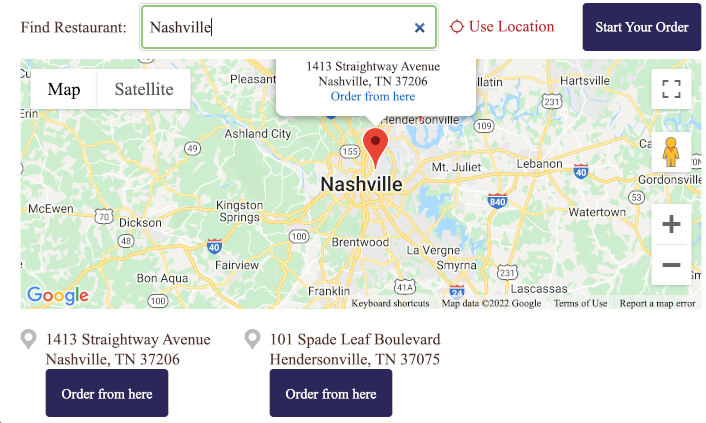 You now have the ability to highlight popular items on the home page.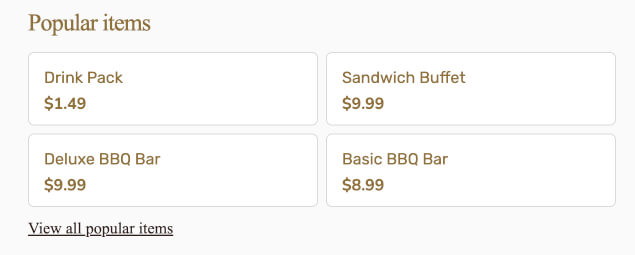 We have also given you the ability to add any/all nutritional icons (low fat, gluten-free, etc.) to any menu item and provided a filter tool for your clients.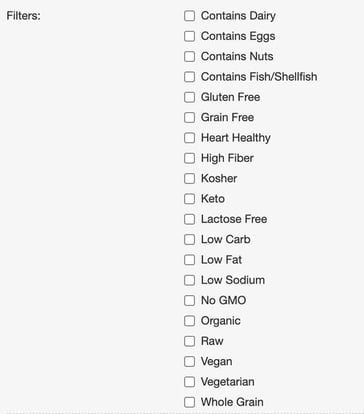 Upgraded Catering Ticket, Invoice and Proposal Templates in CaterZen!
Another touchpoint, though minor, are the forms (catering tickets, invoices and proposals) your clients receive.
Are you sending out a greasy, crinkled POS receipt?
We have just upgraded our templates. The design is more modern. You can customize the colors to match your brand.
We have heard you. Now just about any field you could think of can be added to your template. Design it with the information you and your guests need.
Catering Quote Template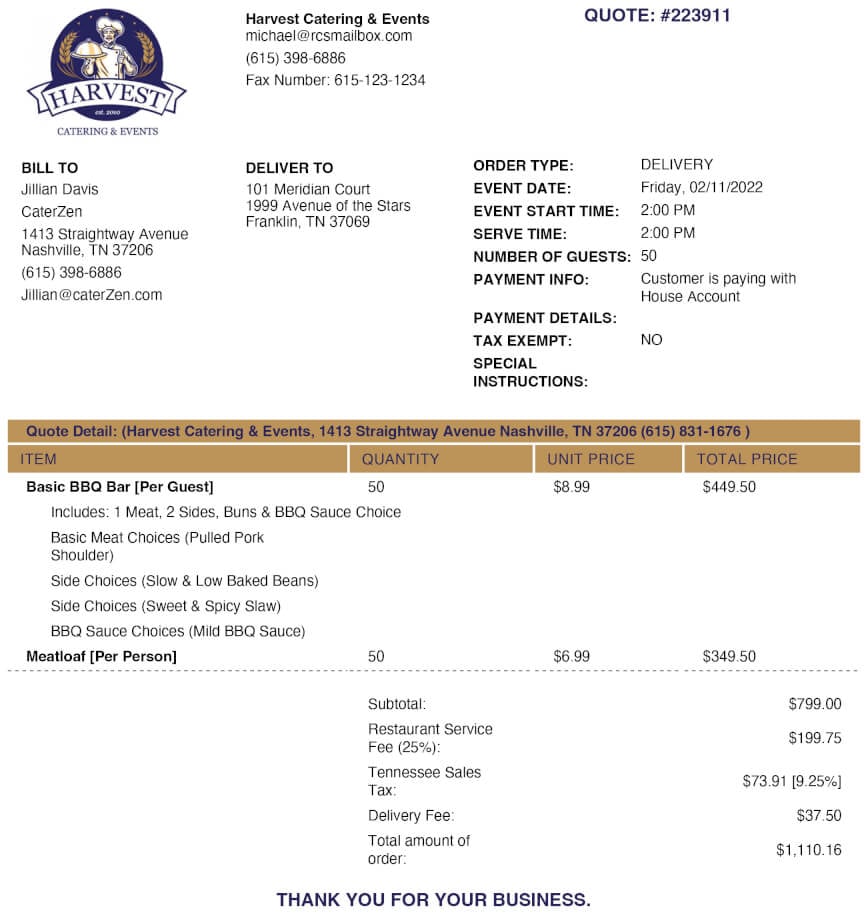 We have even added "Credit Terms" to the CRM and invoices will now reflect those if used.
Catering Invoice Template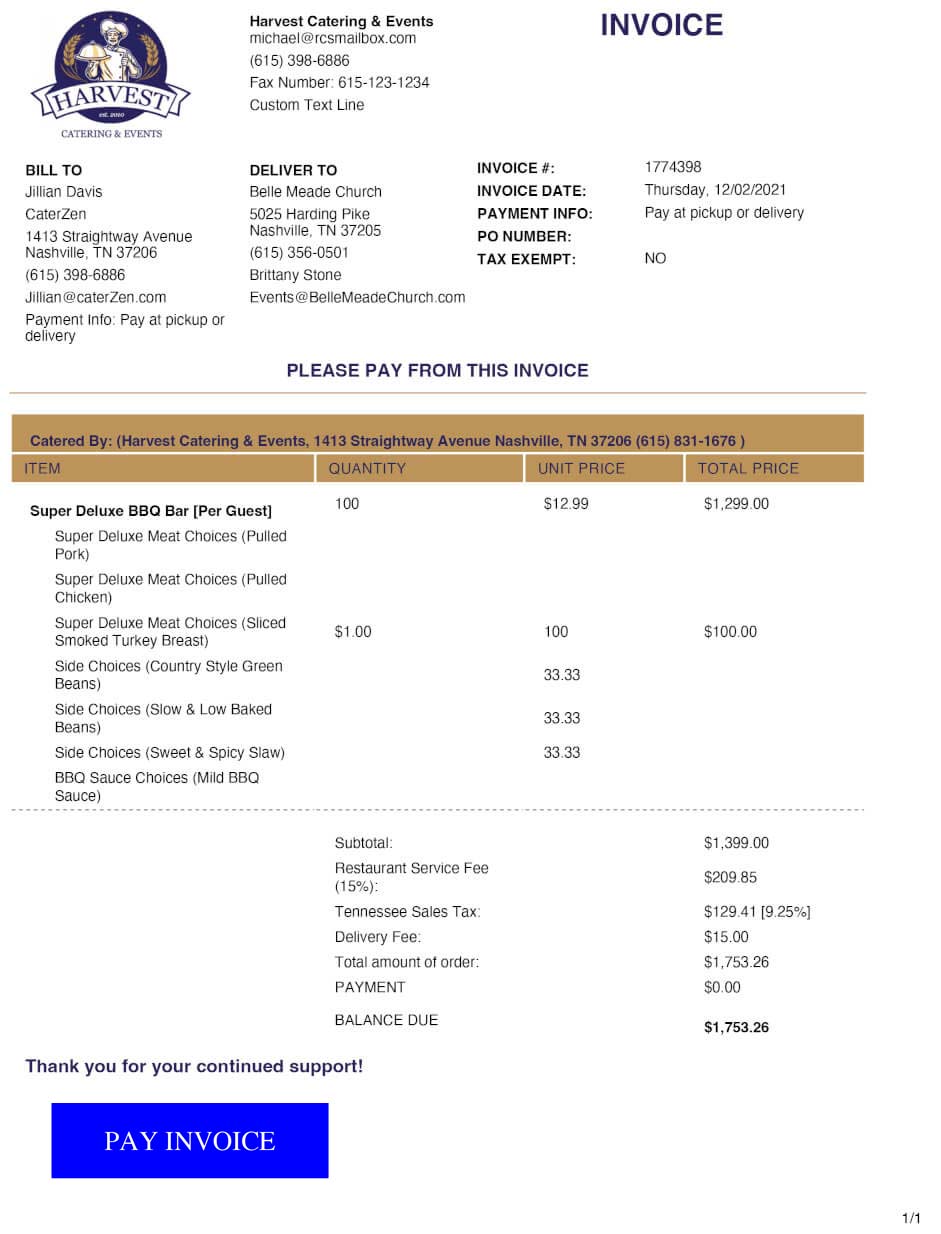 Thanks to client feedback, we are launching a Catering Ticket with the pricing left off. Whether you don't want your delivery staff to see the pricing or the guest who may be receiving the catering as a gift, you can control who gets to see the pricing breakdown.
Catering Ticket Template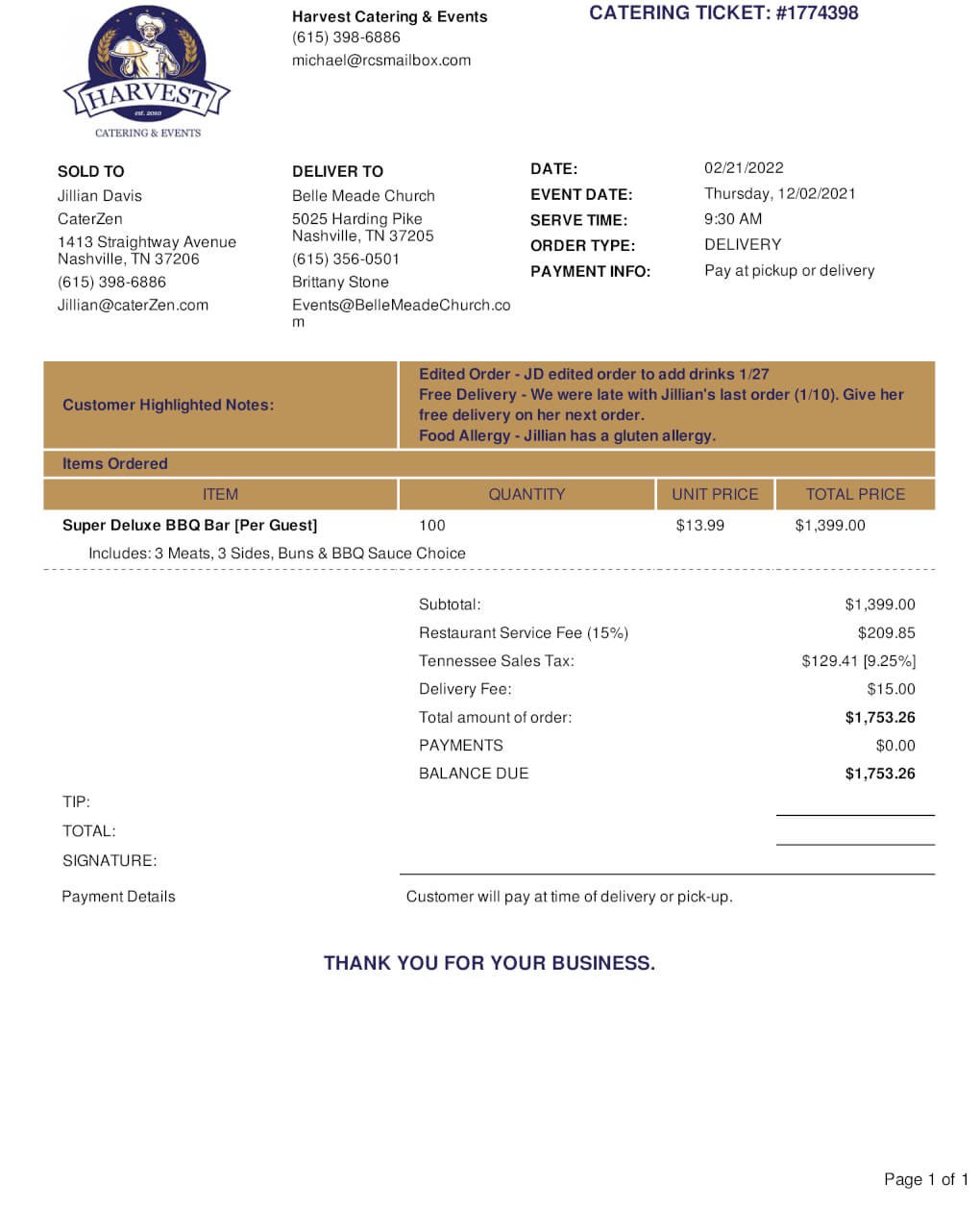 TIP: Place a duplicate of a driver's Catering Tickets in a storage clipboard to keep them clean and wrinkle-free. As minor as it seems, it's an example of a micro-touchpoint that adds up to influencing bookings and repeat bookings.
Which Customer Touchpoints Can You Improve?
I could write a book about all of the touchpoints in a business, but I have more catering software improvements to make for you.
As a bit of an exercise, you and your team should brainstorm any/every touchpoint in your restaurant/catering business. Think about how you are found.
What's the phone experience like? A friendly voice or curt person?
Do you welcome my last-minute orders or treat me as an inconvenience?
What about your physical building? The smell of urine in a men's restroom repulses me (super negative touchpoint).
What about your packaging or how your drop-off catering is set up.
You can probably uncover a hundred touchpoints to improve.
Don't be overwhelmed. Start with the most important and work your way down.
By the end of the year, you will have revamped your touchpoint marketing and attracted more new and repeat customers.
...and it will have cost you next to nothing.
Now that's high return, low-cost marketing I can get excited about.