The world's oldest profession is not what you're thinking. Get your mind out of the gutter.

Sales is "the" oldest profession. In the bible, Eve sold Adam on taking a bite out of the apple. Since the dawn of time, someone has been selling someone something. Whether it's a vase in the bazaar or an ideology or a house, car or boxed lunch, the world revolves around selling.

Nothing. I mean nothing happens until someone sells something. It is the grease that keeps the wheels of your business and life running. It covers payroll, overhead, profit and lifestyle!

If you consider "sell" a four-letter word, you'll never live up to your income potential. And let me be clear. I am not referring to the slick, let me sell you aluminum siding type of selling. I am referring to educating clients and delivering a world-class product and service; something you're proud of.
Catering Sales Growth Through Catering Software Systems
As most caterers consider software an expense, we at CaterZen have always looked at our catering software as two systems in one: operations and sales/marketing. In fact, we are always coming up with new ways to help you sell more catering...and from your existing clients.
I know most of you would rather speak buck naked in front of a Super Bowl crowd than actually pick up the phone or knock on a door and sell.
That's why we have over twenty systems in our catering software, mostly auto-pilot, to help you close more catering sales, increase repeat purchases and increase check averages.
So without further ado, please take a look at everything you should be doing to grow catering sales. Best of all, a fraction of these will add up to a noticeable sales growth.
25 Proven Ways To Increase Catering Sales
Each of these strategies can help you grow your catering business.
1. ONLINE ORDERING
Our online ordering helps you increase sales 3 ways:
Never miss a catering order due to a busy or unanswered call
We have a built-in upsell module, as well as, upsell options you can build into any menu item
The convenience of your customers being able to access all previous orders and quickly place duplicate orders leads to repeat catering clients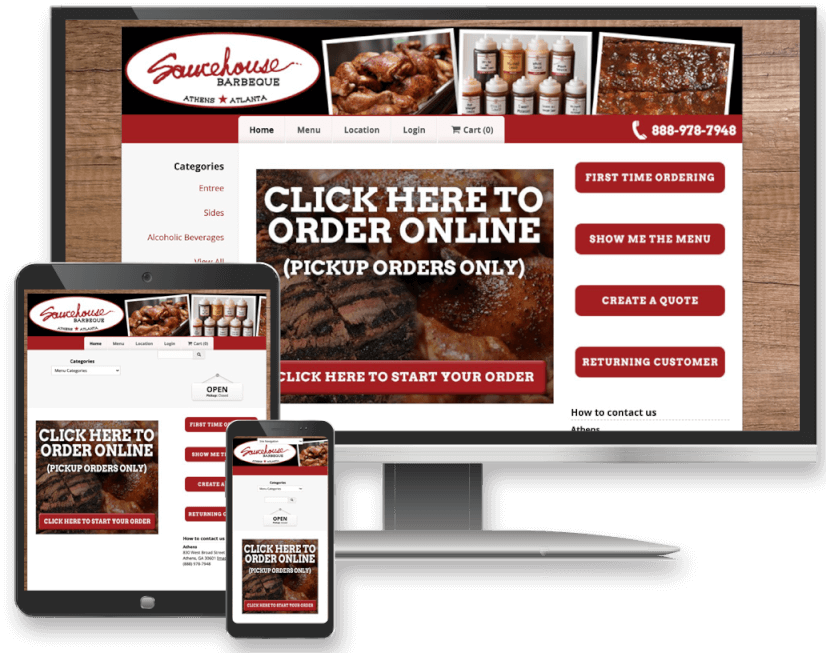 2. Rapid Order Entry
Our rapid order entry saves you and your team a lot of time being able to quickly enter proposals and orders from a single screen.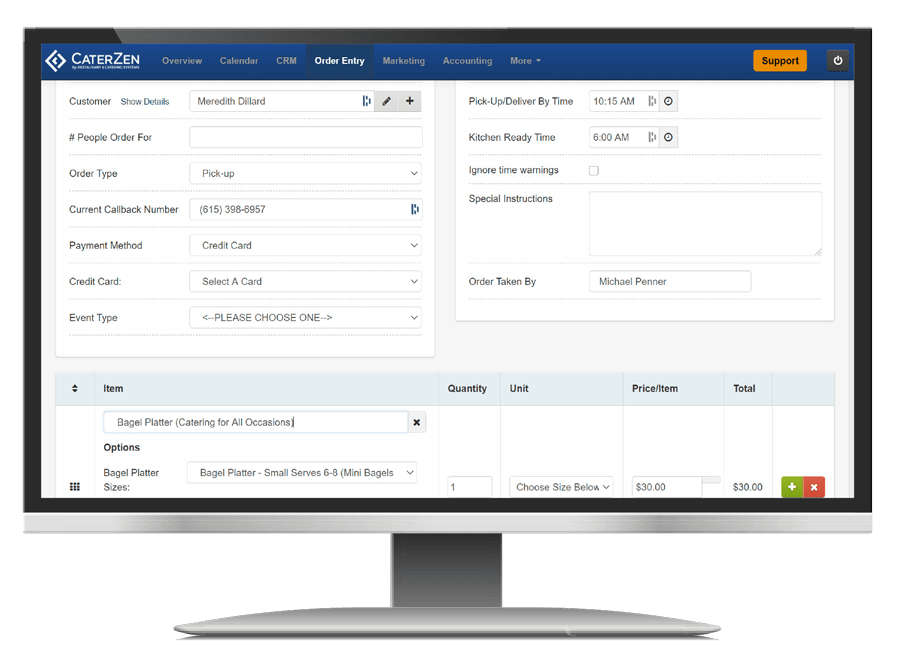 3. Permission-Based Menus
Specially packaged and priced menus allow you to make sales to companies and organizations you would have previously lost out on. Our system only allows those identified to see and order from these special menus.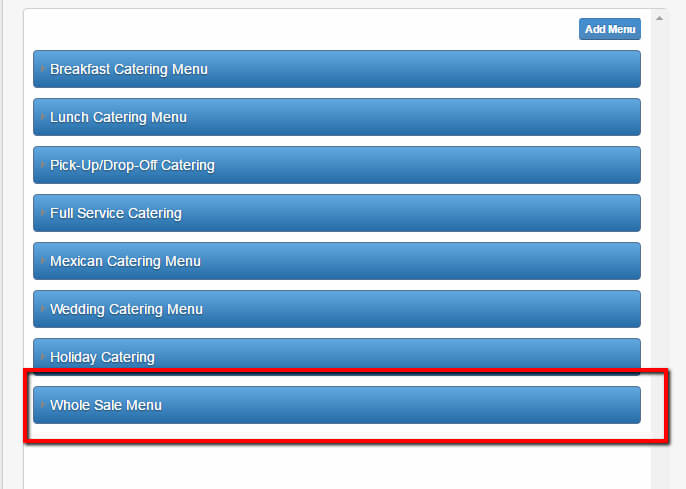 4. Customer Stats View
When taking an order, you have access to stats on the client like how long they've been a client, total sales with you and highlighted notes to help you remember important details like food allergies. By knowing how valuable a client is, every employee knows which clients should receive extra special attention.
5. Automatic Corporate Discount
Attract large accounts by being able to automatically give all employees the discount at the click of a button.
6. Client Reminder System
Prevent day of cancellations with an automatic email reminder to clients the day before the event.
7. Custom Designed Proposals That Sell
Our customized, highly graphical catering proposals lead to more sales and upsells.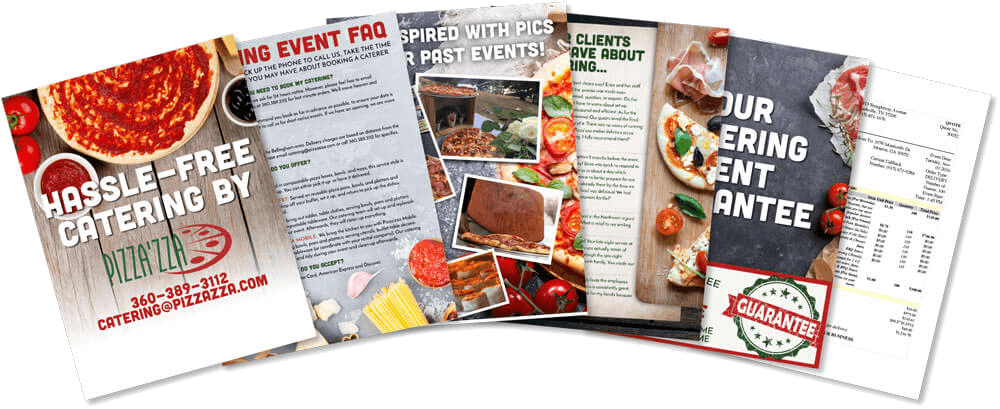 8. Electronic Signature Contracts
Our built-in contracting system allows quicker signing of deals, while providing you peace of mind when booking with a client.
9. Catering Deposits
By being able to quickly, easily take catering deposits in our system, you are protected against unexpected cancellations.
10. Automatic Reminder Systems
By being able to set reminders to follow up on proposals, as well as, calling clients to rebook valuable events, you will close more sales.
11. Kitchen Production Reports
Save an hour a day planning out what food needs to be ordered and prepped with our mobile-friendly kitchen production reports.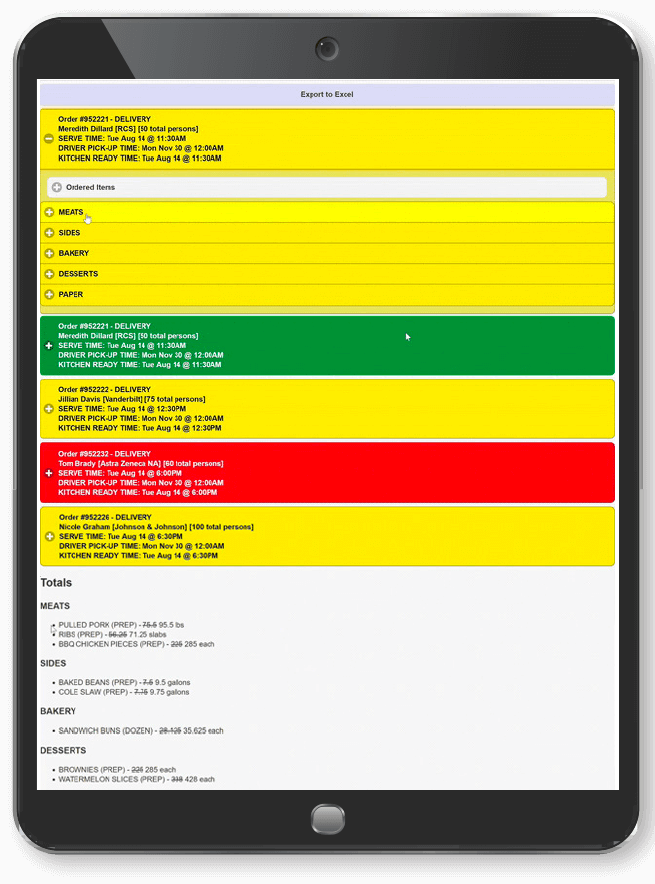 12. Delivery Routing
Our delivery manager saves you up to an hour a day routing and assigning deliveries.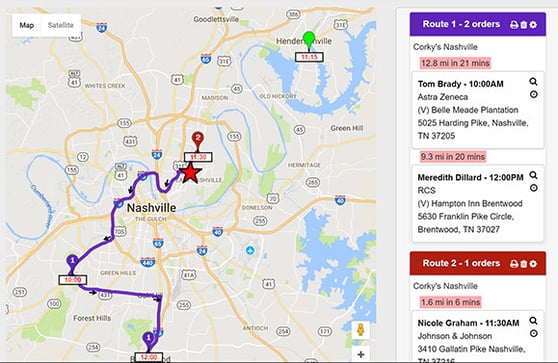 13. Driver App
Our driver app saves you and makes you money 4 ways.
Avoid refunds for items left off an order with the handy checklist built into the app.
Avoid issues/refunds from clients claiming part of the order not delivered. Drivers can quickly snap a pic of the catering set up for quick verification should an issue arise
Tipping Feature: Our Driver App allows you to prompt the client to leave a tip; thus increasing tips for your driver. In essence free payroll dollars for yourself. One client generates over $2,000 a month in extra tips for their drivers. That is free payroll money that almost pays for CaterZen in a single month.
Signature Confirmation: Clients sign the app, thus confirmation order was delivered and dollar amount confirmed. Actual signature attached to the ticket in case a dispute arises.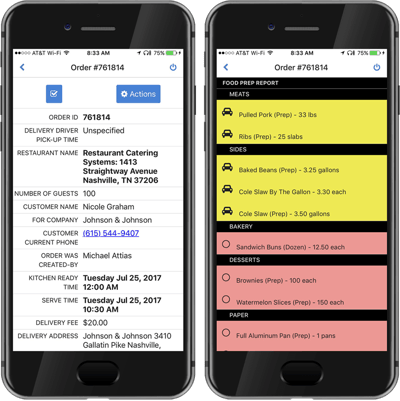 14. Email Marketing
Send out email promotions to any group or your entire database. Our clients report our pre-written email templates lead to increased sales and reactivated catering clients.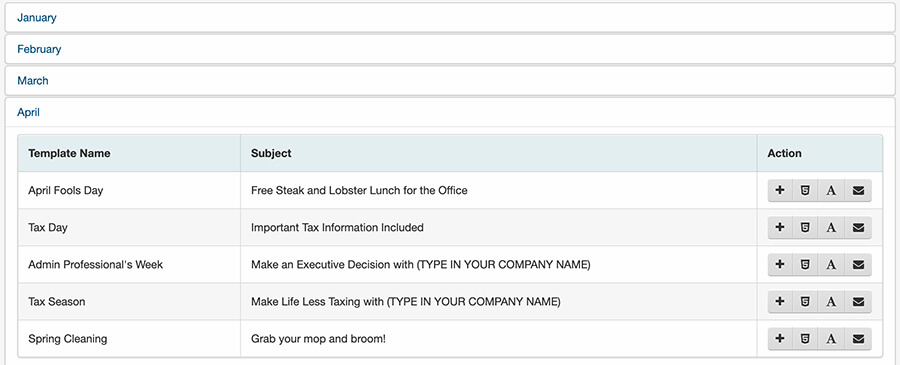 15. Loyalty Program
Automatically reward repeat catering clients with either gift certificates to your restaurant or e-gift cards to over 80 merchants like Amazon and Target.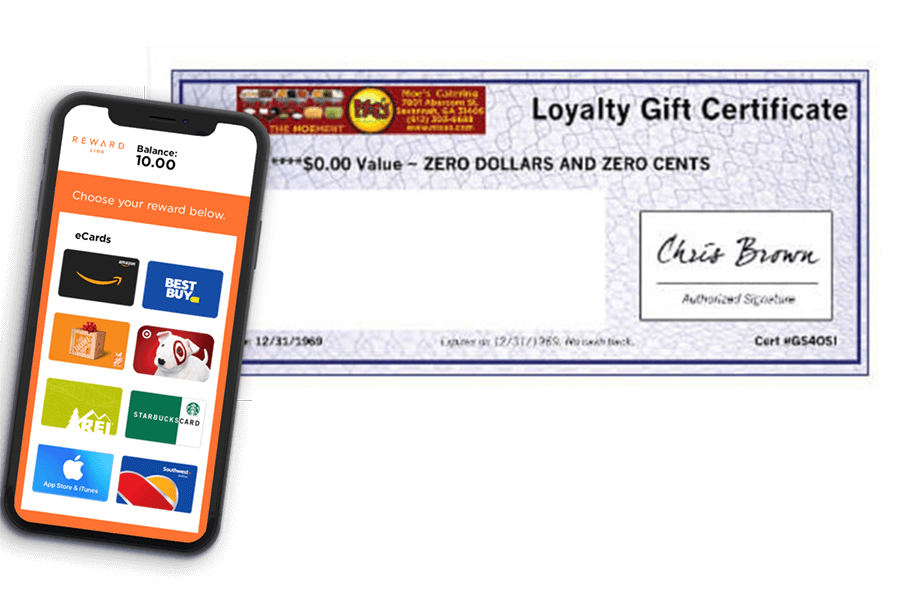 16. Referral Program
Automatically reward clients for referring you new catering clients with either gift certificates to your restaurant or e-gift cards to over 80 merchants like Amazon and Target
17. Customer Reactivation System
Automatically send snail mail letters to get lost or inactive catering clients back, as well as, pull up a list of inactive clients to call.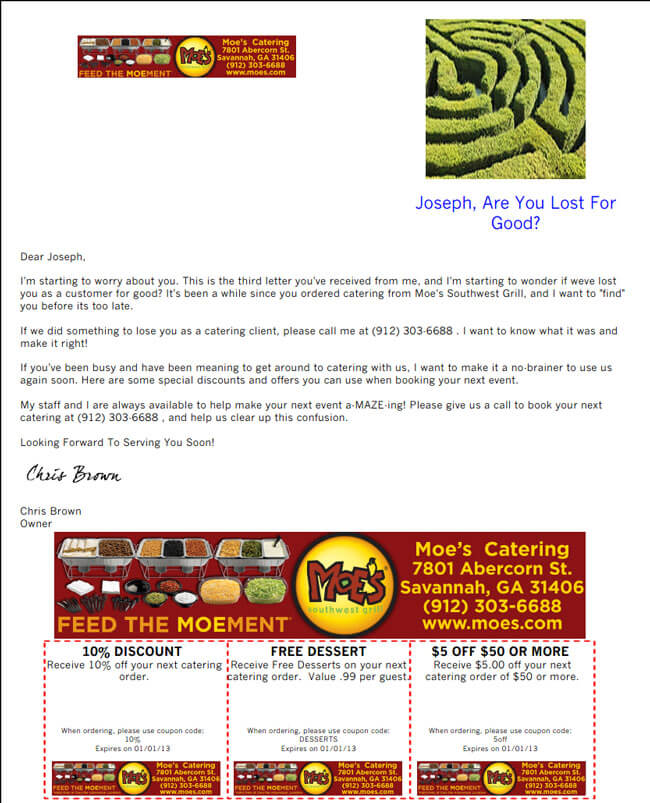 18. Lead Form Builder
Build and use an unlimited number of lead forms for your website to capture qualified prospects ready to buy and have their info automatically added to the CaterZen database.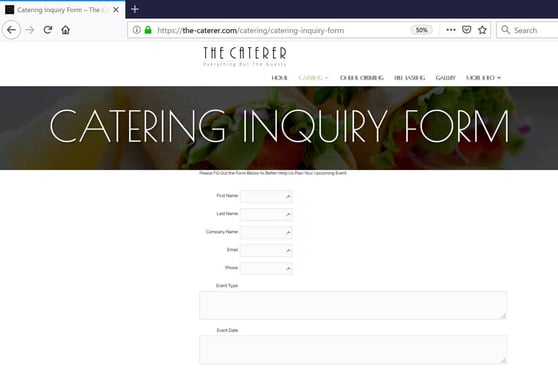 19. Thank You Letters
Our system automatically sends out snail mail thank you letters. Thanking your clients leads to repeat catering clients.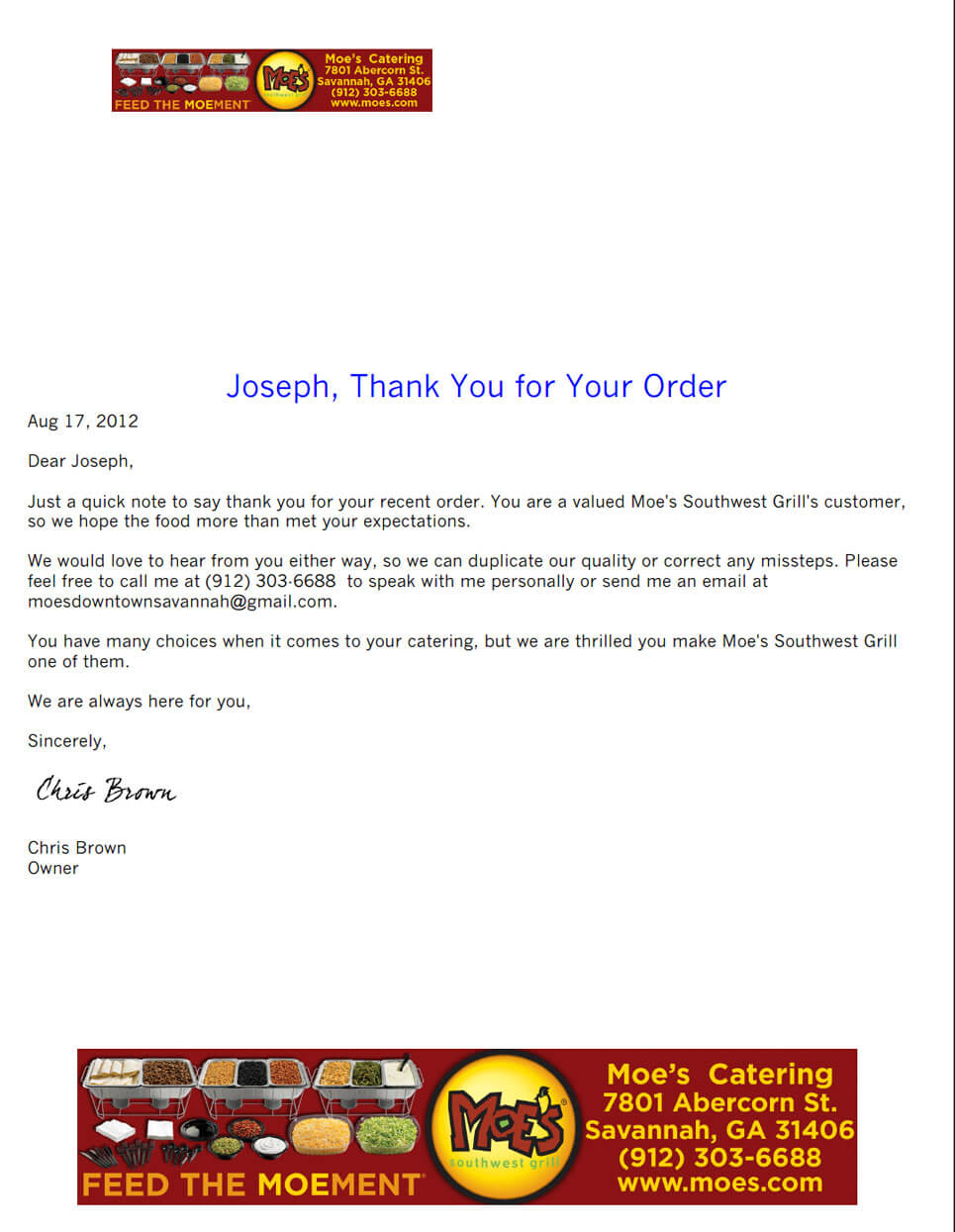 20. Birthday Program
Reward your best catering clients with a gift certificate on their birthday. Appreciated clients become repeat clients.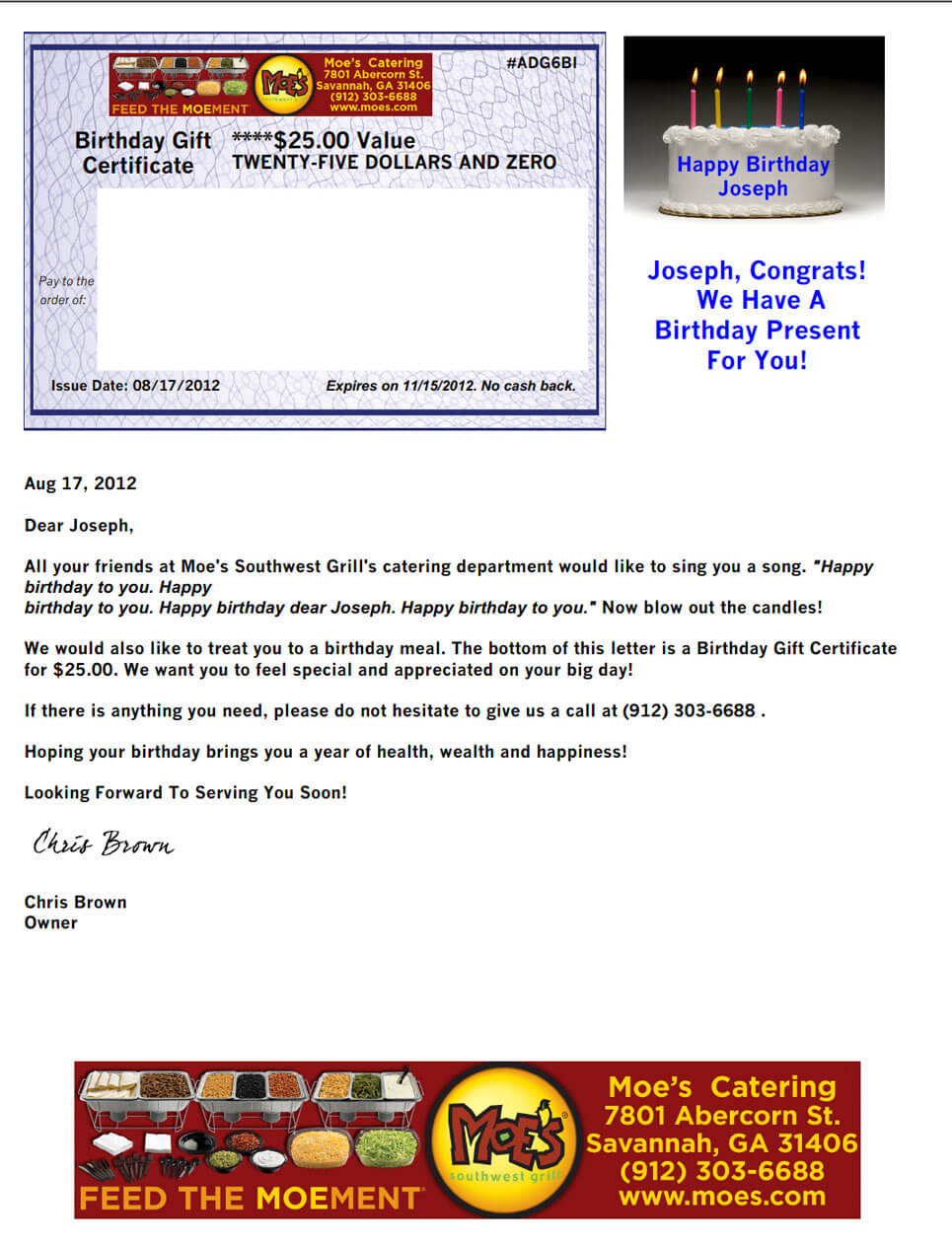 21. VoIP Phone System
With our VoIP system, record all catering calls to use as a coaching tool to improve sales, as well as, a back-up should any questions arise with a client.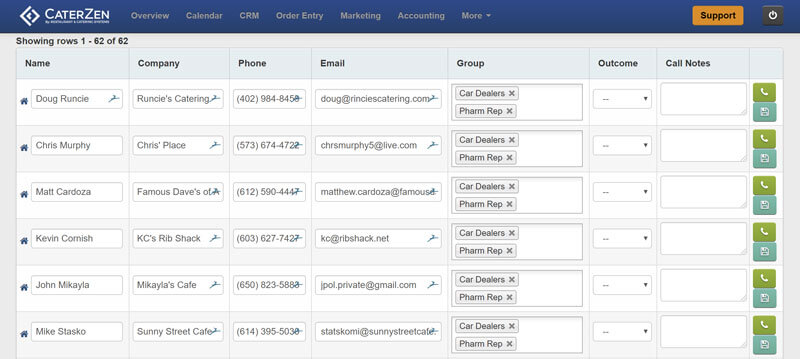 22. Marketing Calendar Reminder System
Create a yearly marketing plan with actual money-making promotions. Reminder system keeps you on track.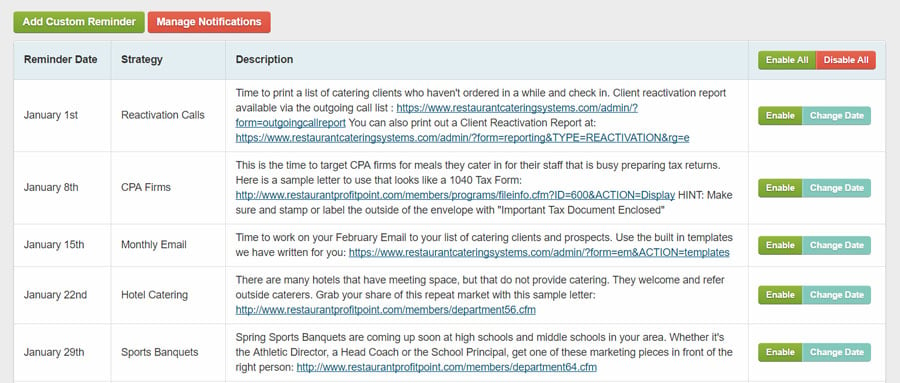 23. Book-A-Meeting System
Avoid losing prospective clients playing "tag" trying to coordinate calendars with our Book-A-Meeting system. Clients get a link to your calendar and pick the date and time that works best for them.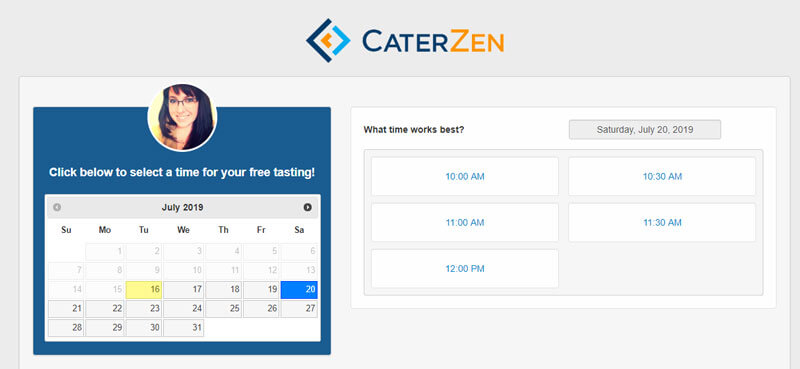 24. Invoicing
By offering invoicing, you attract more high-value catering clients who will only do business with caterers allowing them to pay via accounts receivable.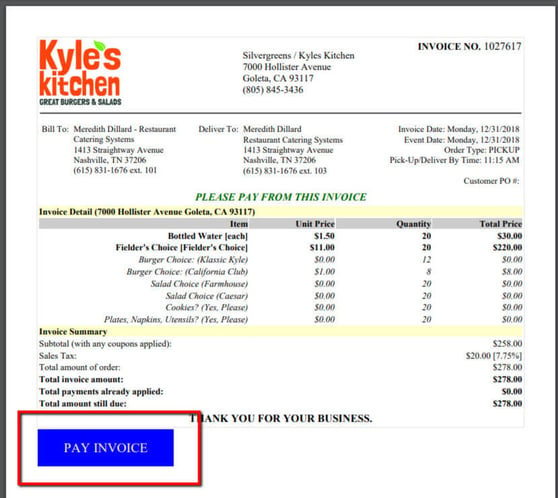 25. Collections System
Speed up collection of past due invoices.
Grow Your Catering Sales With Catering Software
Now don't get overwhelmed. I know the list is long.
Start off with making a single change in your business based on this list. Then add another. Then another. Before long, you will have the best systems in your catering business to grow sales.
If our catering software can help you automate these processes, we would love to work with you. Please take a free 30 day trial of our software or sign up for a Zoom demo.